Chris Grier, Vice President, Legal and Governance at Abt Associates
5 November 2021

12:00pm

–

1:00pm
About the speaker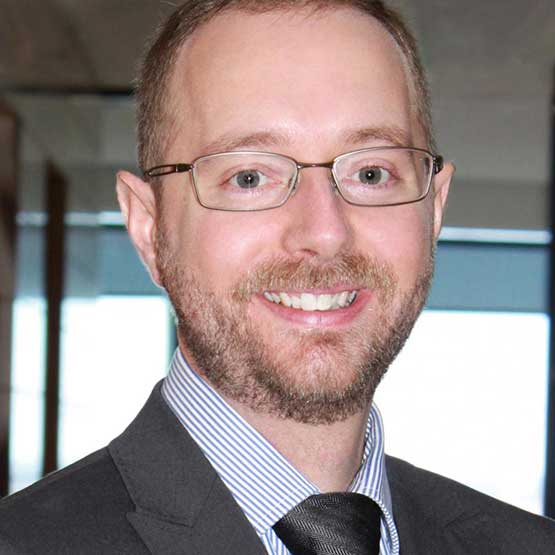 Chris Grier is Vice President, Legal and Governance at Abt Associates. A member of the Executive team reporting to the Managing Director, Chris leads the legal, governance, insurance and contracts functions supporting the corporate and program operations of Abt Australia and Abt Britain, across more than 30 countries. He is also company secretary.
Abt Associates is a mission-driven, global leader in international development. It is a multi-disciplinary, profit-for-purpose international professional services, consulting and research firm. With a history spanning 50 years and more than 3,700 staff globally, Abt has corporate offices in the United States, Australia and the United Kingdom, and program operations in more than 50 countries. It is headquartered in Washington DC, Boston, Brisbane, Canberra and London.
Abt's mission is to improve the quality of life and economic well-being of people worldwide. In partnership with its client and host governments, it manages programs and applies new technologies and technical solutions to improve lives, moving people from vulnerability to security. Abt is an engine for social impact, addressing some of the world's most pressing issues for its clients. Abt's focus areas are public health, equity and social inclusion, education, environment, climate and energy, agriculture, governance and justice, and economic development.
Chris has extensive experience in senior roles in Australia and London at leading international law firms and major corporates. Before joining Abt, he was a senior associate with Ashurst in Brisbane and Port Moresby, where he specialised in international transactions and regulatory advice matters across Asia Pacific for government, financial institution, corporate and not-for-profit clients. Prior to that, he was a senior inhouse counsel with Aurizon in Brisbane and an associate with Norton Rose Fulbright in London.
Chris has a BA and LLB from the University of Queensland. His areas of legal expertise include corporate law, mergers and acquisitions, government contracting, and private international law. He is also a member of the Australian Institute of Company Directors and a non-executive director on the board of a peak industry body in Australia.
Chris has a deep commitment to diversity and inclusion. His pro bono clients included the Aboriginal Legal Services and Orange Sky in Australia. His volunteer experience continues to include senior mentoring roles for the University of Queensland and the Association of Corporate Counsel.
In 2020, Chris's team was named a finalist in the Australian Corporate Counsel and Australasian Lawyers' Inhouse Team of the Year awards. Chris was named in Australasian Lawyers' In-house Leaders in 2020 and Most Influential Lawyers in 2021.
About The Witness Box
The Witness Box is an online series where UQ Law students interview noteworthy guests working in the profession. Released weekly and housed online 24/7, this series offers students, staff, alumni and professionals an opportunity to explore several organisations and specialties within the profession. Student interviewers also have the chance to establish a connection with their interviewees.
Whether you're staff, a student or the public, we're always looking for questions to ask in this series, so dive into the upcoming schedule below, and be sure to submit your questions online.
Plus, if you're a UQ Law student and want to delve deeper than each guest's area of expertise, the challenges their industry faces and the available career paths, register your interest to become a student interviewer today. You will no doubt develop your soft skills and create great connections.