Rethinking federal enforcement of corporate law
18 May 2023

12:00pm

–

1:00pm
Date and time: 18 May 2023, 12-1pm (AEST)
Location: Online Webinar via Zoom 
Webinar link: https://uqz.zoom.us/j/84935628844 
About this seminar
In this seminar, Kerry Abadee will consider proposals for the reform of the regulatory architecture including the Hayne Royal Commission's proposal for a new federal civil law enforcement body for corporate law. 
About the speaker
Kerry Abadee
The University of Sydney 
Kerry is a graduate of Macquarie University (Bachelor of Economics and Bachelor of Laws (Honours)) and The University of Sydney (Master of Laws). She worked as a legal practitioner in private practice in the field of commercial litigation for more than 20 years and then for several years in enforcement as a senior manager at the Australian Securities and Investments Commission. Kerry is a doctoral candidate in the Sydney Law School at The University of Sydney where she is researching corporate regulation and teaches corporate law.  
About the commentator
Dr Vicky Comino
The University of Queensland
Dr Vicky Comino has enjoyed a long career as an academic in the Law School at the University of Queensland. Vicky teaches corporate law and is recognized as a leading corporate law scholar. Her book, Australia's 'Company Law Watchdog': ASIC and Corporate Regulation, published in 2015 is the definitive text on corporate regulation in Australia. She is regularly sought out for media comment, to present at conferences and invited to make submissions and provide input through involvement in consultation processes to government on key law reform initiatives. Her work has also been cited by the courts (eg, in the notorious James Hardie litigation which determined in the High Court of Australia) and in government reports (eg, the Final Report of the recent Banking Royal Commission), demonstrating her ability to produce research with real world impact.
Before joining the academy, Vicky practiced as a solicitor in a top-tier legal firm in Brisbane. She has maintained her professional links with the legal profession and with industry, including serving on the Executive (since 2012) and as Chair (since 2016) of a major Queensland Law Society Committee for the accreditation of Business Law Specialists.
About the chair 
Dr Jason Harris 
Professor of Corporate Law at Sydney Law School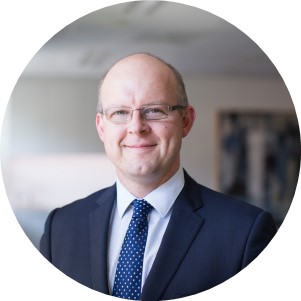 Professor Jason Harris teaches and researches in the areas of Corporate Law, Insolvency Law, Commercial Law and Contracts. His research is focused on the public and private regulation of financially distressed companies, including debt restructuring, voluntary administration, corporate governance and directors' duties during financial distress and the regulation of corporate groups. Jason's research is frequently cited in Supreme Court and Federal Court decisions and has been cited in the High Court of Australia as well as in Commonwealth parliamentary committees and by academic works in Australia and internationally. Jason is an active participant in law reform initiatives through his policy work with the Governance Institute of Australia, the Australian Institute of Company Directors and the Corporations and Insolvency Committees of the Law Council of Australia. Jason has served on a number of editorial boards including for the Australian Journal of Corporate Law, the Australian Law Journal and the Journal of Banking and Finance Law and Practice. Jason is a former president of the Corporate Law Teachers' Association and has previously held academic positions at UNSW, the ANU and UTS and has had visiting academic roles with Universities in England, Canada and the United States.