"a pity you didn't wing him": Gender, Sexuality and Race in colonial Tulagi, Solomon Islands"
23 September 2016

2:00pm

–

3:00pm
Tulagi was the pre-Second World War capital of the British Solomon Islands Protectorate which was never rebuilt after being bombed in 1942. In the 1920s and 1930s the Tulagi enclave (including two neighbouring islands that were commercial bases) had a population of only 150 to 250. It was a miniature Pacific urban community, much smaller than urban settlements in neighbouring colonies, yet it exhibited many of the same social issues relating to gender, sexuality and race. Through a focus on sexual incidents which occurred during the pre-war decades, the paper examines the construction of imperialism and the colonial domestic scene.
Further Details: Clive Moore is an Emeritus Professor at The University of Queensland, where he worked for 28 years, retiring as McCaughey Professor of Pacific and Australian history in 2015. In 2005, he received a Cross of Solomon Islands for his historical work on Malaita Island. He was inaugural President of the Australian Association for Pacific Studies (2006–10), in 2011 became a Fellow of the Australian Academy of the Humanities. His major publications have been on New Guinea, and the Solomon Islands, the Pacific labour reserve, Australia's Pacific Island immigrants, federation, masculinity and sexuality.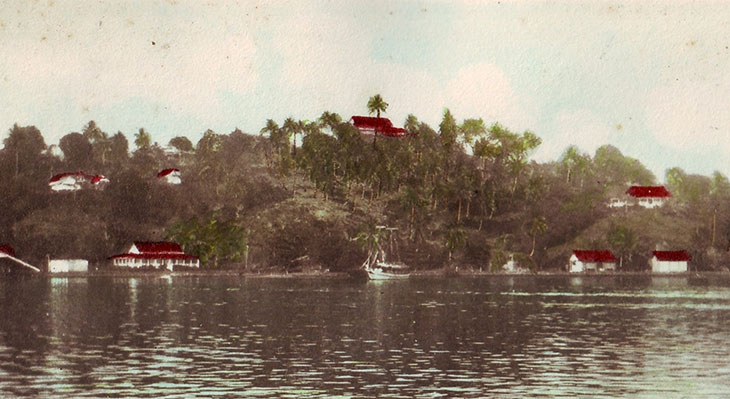 About UQ Solomon Islands Partnership Seminar
The relationship between The University of Queensland and the Solomon Islands goes back several decades into early links in mining exploration, agriculture and education, and was revived in 2003 when a Memorandum of Understanding (MOU) was signed between the Solomon Islands Government and the University. This MOU was renewed on two occasions. When it expired in 2014 it was replaced by one between The University of Queensland and the new Solomon Islands National University, which was signed by UQ Vice President and Deputy Vice Chancellor (International) Professor Monique Skidmore and Solomon Islands National University Vice Chancellor Dr Glynn Galo on 30 April 2014. Dr Patricia Rodie, SINU Pro Vice Chancellor (Academic) was also present, along with UQ Professors Jennifer Corrin and Clive Moore. This new MOU is valid for five years.
The following key principles encapsulate the mission of the Partnership:
Articulation of students between the two universities;
Visits between universities by academic staff;
Visits between universities of technical and administrative staff;
Sharing of academic materials;
Collaborative research and publication;
Joint organisation of conferences, seminars or other academic meetings;
Joint organisation of special technical administrative programs;
Joint production and delivery of courses and programs.
Joint Conveners, UQ Solomon Islands Partnership, July 2015
Venue
Level 1, Michie Building (Building #9), University of Queensland, Chancellors Place, St Lucia QLD 4067