The 2018 Law Reunion Reception is being held on Saturday 15th September in the Forgan Smith Building at The University of Queensland, and will be followed by an optional dinner.

The iconic Forgan Smith Building, home of the TC Beirne School of Law, has stood proudly on the UQ campus since the first sandstone block was laid in 1937. We invite you back to this historic landmark to view the multi-million dollar refurbishment completed in 2016. The Forgan Smith re-imagination has created a progressive teaching and research facility that incorporates the latest technology to future-proof learning at the TC Beirne School of Law for many generations of students to come.

We invite you to come and join us to hear about the exciting developments at the law school from our Dean, listen to one of our gifted scholarship students, and have a guided tour of the refurbished facilities. Reminisce about your time at UQ over drinks and canapés with fellow alumni from your class and other milestone cohorts.
Details
The milestone years celebrating a reunion, being 5, 10, 15, 20, 25, 30, 35, 40, 45, 50+.
Date: Saturday, 15 September 2018
Time: 3.00pm - 5.30pm, Registration from 2:45pm.
Venue: Level 2, Forgan Smith Building (#1), The University of Queensland, St Lucia
Dress: Smart casual
Price: Complimentary
Details: Drinks and canapés served throughout the reception
RSVP: Friday 31 August 2018 
Contact: Ms Jane Gay, events@law.uq.edu.au, phone 07 336 52523
Optional Dinner
Time: 6:00pm until late 
Venue: Saint Lucy's Cafe, Blair Drive, St Lucia (5 minute walk) 
Dress: Smart casual
Price: $70 per person
Details: includes main and dessert set menu with a two hour drinks package
Guests most welcome to attend 
RSVP:  Friday 31 August 2018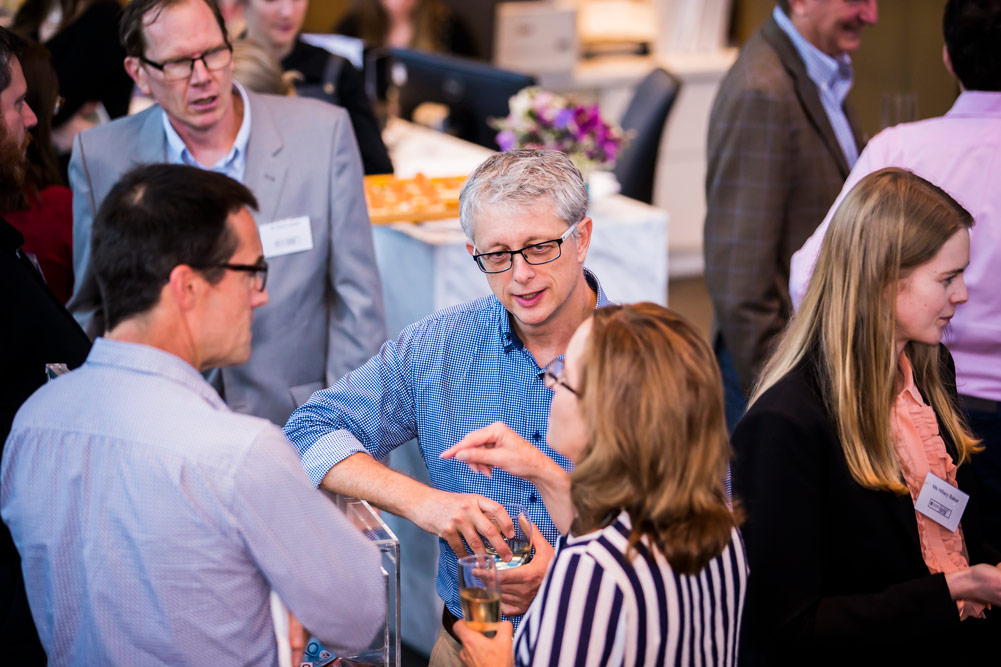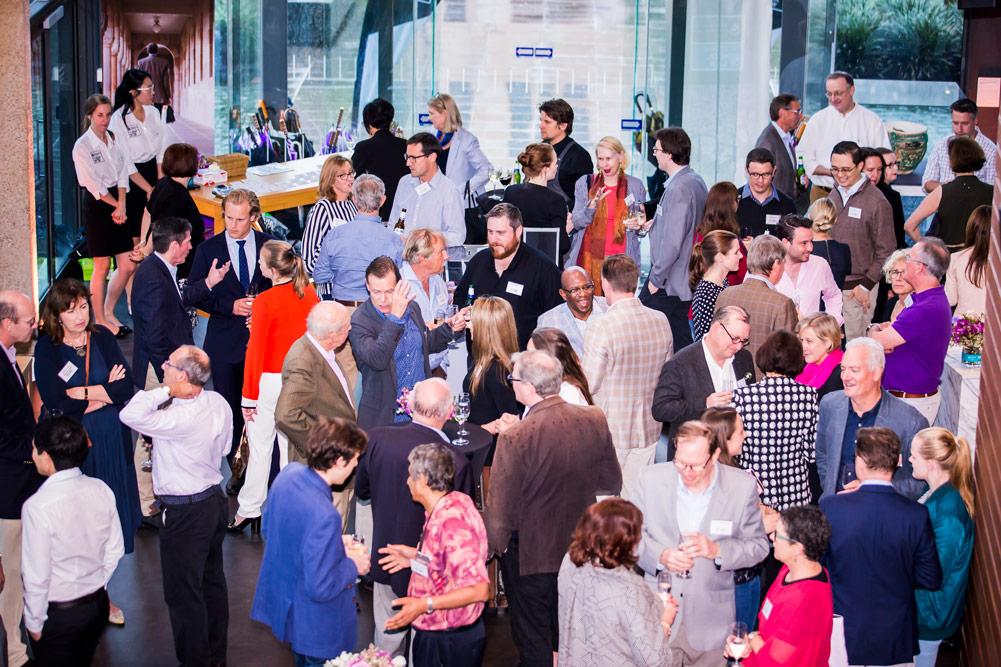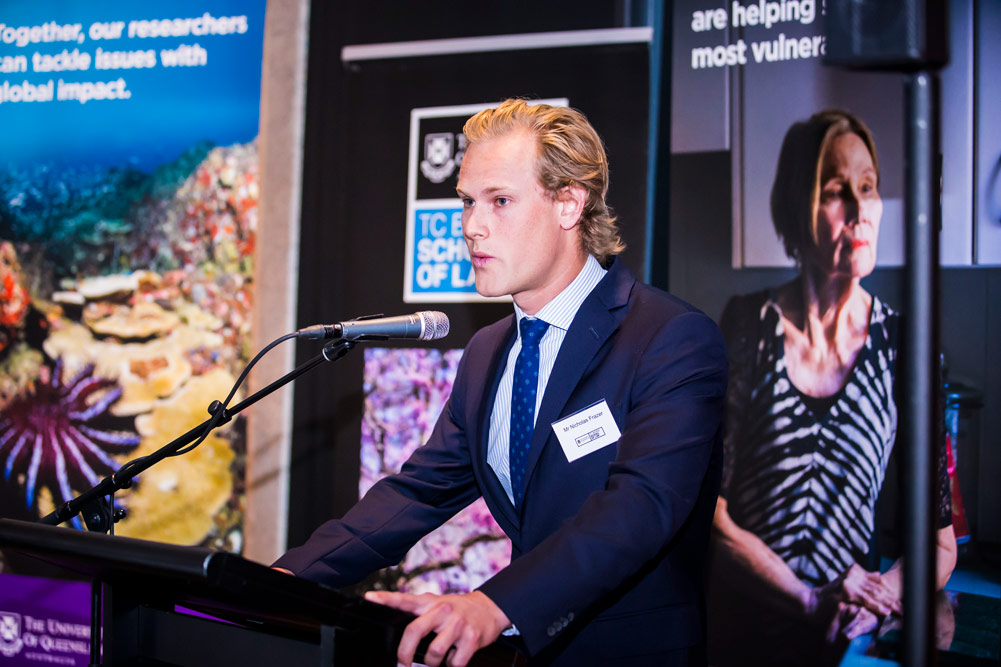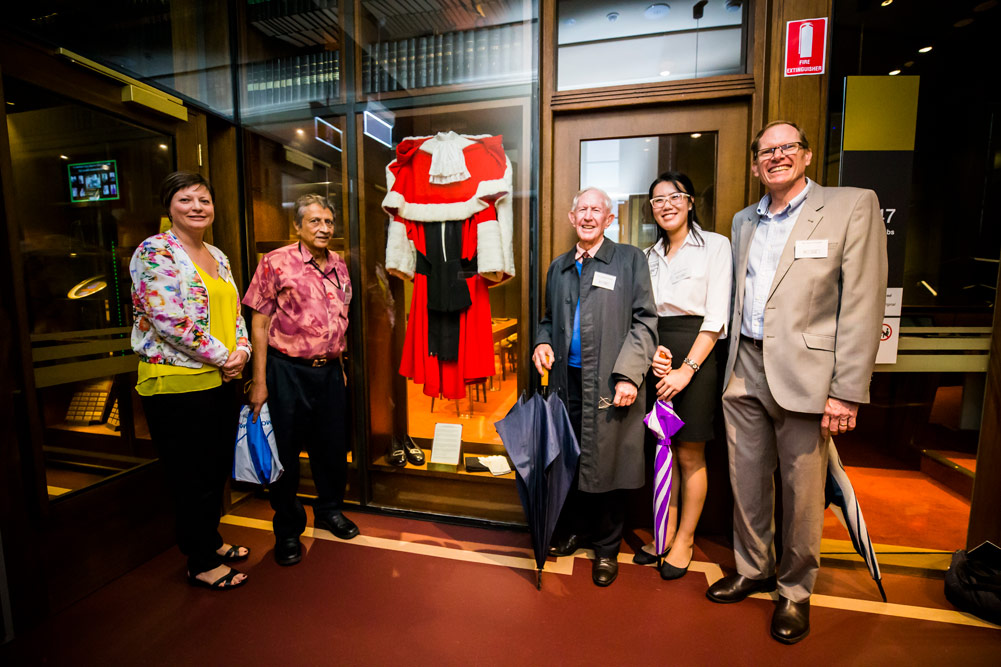 Cancellation policy - Optional Dinner
Registrations may be cancelled up to 31 August 2018 for a refund of registration fees, minus a $50 processing fee. Please contact events@law.uq.edu.au. Cancellation requests received after 31 August 2018 will forfeit the full money paid.
Transfer of attendee registration is available until the day, please contact events@law.uq.edu.au.
About UQ Law Reunion Celebrations
The annual UQ Law School Reunions invites those celebrating milestone years to a reception with fellow alumni and classmates. Get in touch to find out when yours will be.
Venue
Level 2, Forgan Smith Building (#1)
The University of Queensland
St Lucia