Pro bono activities undertaken by students do not attract academic credit. Pro bono, by definition, is work for no reward.  Participating in the programs run by the UQ Pro Bono Centre is a great way to gain practical experience whilst studying.  The UQ Pro Bono Centre operates a pro bono 'Roster' to link student volunteers with the profession and community seeking student assistance in their law pro bono activities.
Pro bono legal services are vital to the community and are important in providing assistance for those who may not otherwise have access to justice. Learn more about what is pro bono work. 
You must have completed eight (#8) units of LLB LAWS courses.
Please read the document Expectations of Students on the UQ Pro Bono Centre Roster and the Centre's Mission Statement.
Joining the Roster does not commit you to anything except receiving notifications of opportunities that arise. You are not committed unless you specifically apply for something! Starting in 2017 we are trialing two levels of opportunities.  Most are available to later year law students (who have completed #20 or more of LAWS courses). Opportunities for early law students (less than #20 LAWS) will be identified clearly when being advertised through StudentHub.
Juliet Walker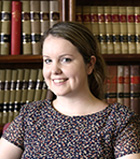 One pro bono experience led to the next and before long, final year Bachelor of Arts/Bachelor of Laws student Juliet Walker had taken on a range of projects through the UQ Pro Bono Centre.
Juliet said she learnt something different from each experience and enjoyed the variety of work.
She worked at the QPILCH Mental Health Law Clinic for her Clinical Legal Education Program placement; did an internship for Queensland Advocacy Incorporated; assisted with research to update a handbook to support the legal capacity of older people; updated a report on prisoners and debt for the Manning St Project; and volunteered in the office at Caxton Legal Centre.
Juliet said one of the most valuable pro bono experiences was observing how qualified lawyers interacted and engaged with clients.
"For example, at Caxton Legal Centre, I was able to sit on an evening family law appointment and got a lot out of watching the lawyer give advice," she said.
She said one of her most memorable experiences was as an advocate for the QPILCH Mental Health Review Tribunal Volunteer Advocacy Service.
"It was really hands-on," she said.
"The client had a number of support people in different capacities and before the tribunal all the support people met."
"It was at that moment I realised I had the knowledge and skills to contribute to a positive outcome for the client and was able to bring clarity to an otherwise stressful situation."
Juliet said her experiences with the UQ Pro Bono Centre cemented her interest in being involved in community legal centres in the future.
"There's a plethora of legal work out there that can assist the community and it's helped me to clarify that my future interests will be focussed on case work and working direct with clients."
"I'd say to any student considering working with the UQ Pro Bono Centre to get involved as much as you can – there's a huge range of opportunities available and each experience allows you to learn more about yourself and the particular community legal centre."
---
Zoe Chan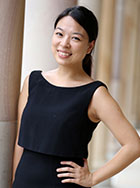 Final year Bachelor of Laws student Zoe Chan said her only regret about getting involved with the UQ Pro Bono Centre was that she didn't start earlier. In her final year of study however, she's made up for lost time, having been involved in four projects through the centre this year. 
Zoe provided legal support to the bequest officer at the Royal Flying Doctor Service (RFDS) around wills and estates where the RFDS was a beneficiary.
"Keeping on top of bequests and monitoring the administration of deceased estates is extremely important for an organisation like RFDS, which is reliant on donations," Zoe said.
Zoe also convened the Asylum and Refugee Law Project in 2014 and undertook a clinical education placement through the Refugee and Immigration Legal Service.
There were a number of reasons why Zoe decided to get involved with the UQ Pro Bono Centre.
"I've always been interested in social justice and wanted to use my skills to contribute to the community in some way," she said. 
"Also at uni, it's easy to be focussed solely on theory and academia. While this is important, pro bono work contextualises this learning in a practical environment."
"I've also learnt about how even the less interesting parts of law can have a profound impact on people individually and are so important."
She said the pro bono work has reinforced her view that the lawyer's role is key to upholding the integrity of society.
"There are so many ways to support social justice in the community during your career no matter what area of law you practice – and pro bono work is a part of that."
RFDS Bequest Officer Louise McLaren said, "Zoe has been a godsend. Her professionalism and drive have been very well received and very much appreciated here at the Royal Flying Doctor Service."
"Zoe has gone over and above [what was required of her]…  I hope that Zoe has found her work both interesting and fulfilling in the knowledge that she is helping to take the finest care to the furthest corner of Queensland."
---
Balawyn Jones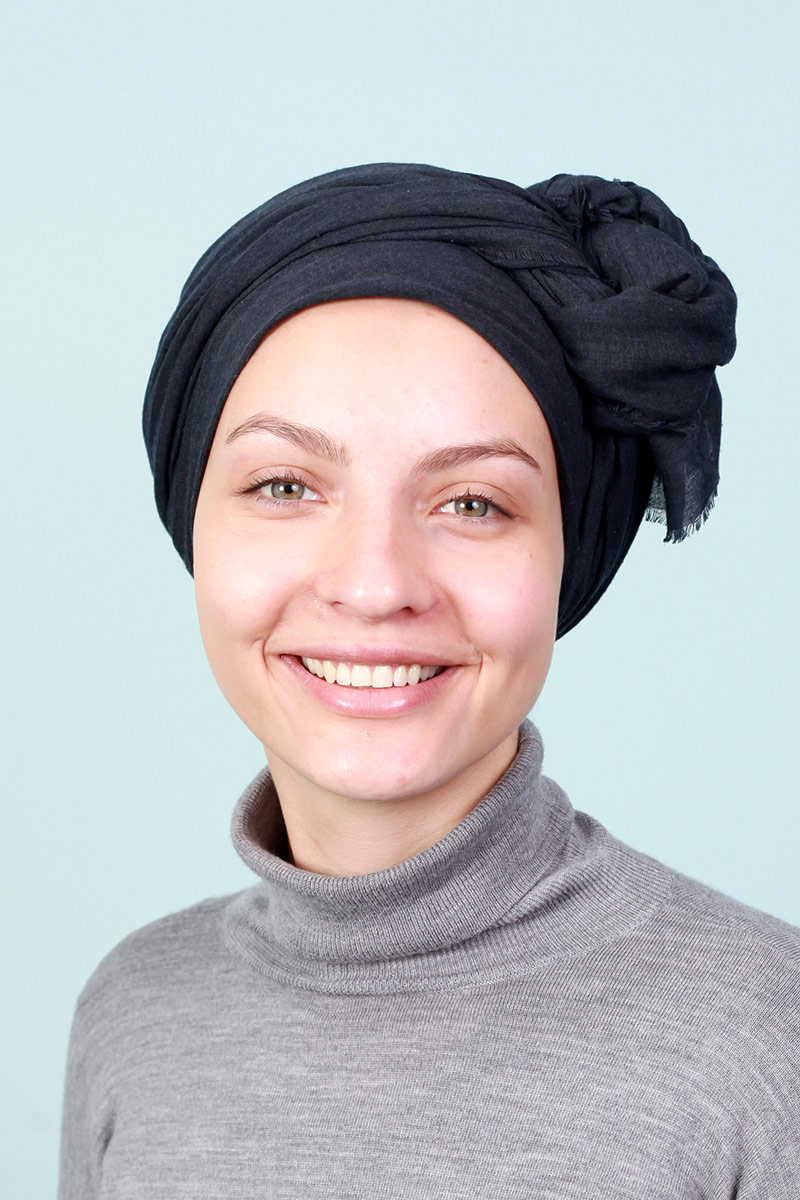 Working with the Pro Bono Centre did not end for Balawyn Jones after she graduated from law in 2016. Her involvement with the Centre has continued through a number of projects, including a program to draft gender sensitive and victim-centred amendments for the Afghan Penal Code.
Balawyn said her experiences with the Pro Bono Centre taught her to engage more critically with society and law.
"The activities I was involved in shaped my understanding of the law as being less about 'the law' and more about people," she said.
"The law is meaningless if it is not accessible to those in need. As lawyers, we are in a privileged position. Pro bono work is about recognising that privilege and using your skills as a lawyer for the benefit of others."