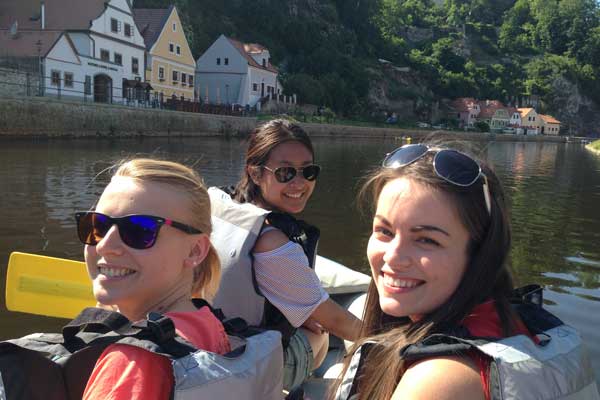 I really loved my time in Prague and wish I could do it all over again! I took 6 subjects but there were only lectures (no tutorials) so it was very manageable.  Even exams were flexible. 

I took full advantage of the opportunities to travel.  My friends and I caught buses to nearby countries on a Friday night and would spend the weekend exploring, before bussing back home for class on Monday morning! 

When I look back, I will always remember those weekend trips away, the incredible architecture, amazing food and the knowledge. I have made some friends for life.
- Rachel Heah on her student exhange with the Universitas Carolina (Charles University), Prague, Czech Republic
More about undergraduate law More about overseas opportunities