LAWS7028 International Commercial Dispute Resolution
This course deals with a range of mechanisms available for managing international commercial disputes. One of these mechanisms, international commercial arbitration, is a major growth area of legal practice and a widely used dispute resolution method in international business.
Course presenter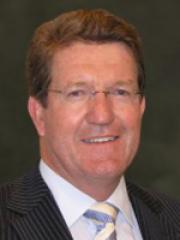 Malcolm Holmes is a Chartered Arbitrator at Eleven Wentworth Chambers in Sydney and an arbitrator member of chambers at 20 Essex Street, London and at Maxwell Chambers in Singapore.
After initially commencing an engineering degree at the University of NSW, he transferred to law at Sydney University, and obtained degrees in Arts and Law and then a Bachelor of Civil Law from Oxford University, UK.  He was admitted as a barrister in 1977, appointed Queen's Counsel in 1991 and has had a broad based commercial and general practice as counsel.
He is an experienced arbitrator, senior counsel and academic exclusively involved in international and domestic arbitration and mediation.  He has acted as an arbitrator in a wide range of disputes including commercial, maritime, construction and sporting disputes. He is an Adjunct Professor of Law at the University of Queensland in International Commercial Arbitration.