LAWS7704 Estate Litigation
This course is an advanced level examination of the regulation and practice of litigating disputes over estates in Australia, including family provision claims, disputes about testamentary capacity, suspicious circumstances, and the use of mediation in the context of estate litigation. The course seeks to develop students' ability to articulate clearly and coherently the legal and policy issues in relation to estate litigation, formulate and investigate problems, create solutions, innovate and suggest reform improvements in relation to the law.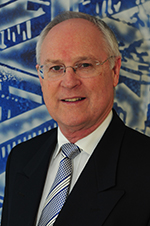 Adjunct Professor John de Groot is a past president of the Queensland Law Society, has extensive experience in teaching in a university environment, and now heads up Estate Planning at the University of Queensland.
Dr John de Groot is a leading specialist in wills and estates and works as Special Counsel at de Groots Wills and Estate Lawyers in Brisbane.
Not only has he written many publications on wills and estate law, including Wills Probate & Administration Practice and Family Provision in Australia, of which he co-authored with Mr Bruce Nickel, John has served as chair of Queensland Law Society's Succession Law Committee.
John is also the author of the Australian content of the forthcoming 4th edition of International Succession, being published by Oxford University Press.
He has mediated in numerous Family Provision claims and other complex disputes involving large estates.
Topics covered include:
Solemn Form Probate Applications
Powers of Attorney Actions
Claims and remedies (other than family provision which might arise against or in relation to an estate)
Family Provision Applications
Rectification of Wills
Actions to remove an Executor
Re Beddoe Applications
Construction of Wills applications
Statutory Will applications.
Course information
Course code
LAWS7704
CPD
This course may also be taken as a CPD course or a non-award course.