LAWS7725 Current Issues in Legal Practice
The topics covered will include:
A brief overview of the nature of equitable relief (including the history of equity), and the scope of equitable intervention in commercial dealings; the distinction between the exclusive, concurrent and auxiliary jurisdictions in equity; equitable set-off and the common injunction as a case study;
The continuing relevance of the maxims of equity and their effect on the grant of equitable relief – "unclean hands", "delay", "the requirement to do equity", "substance not form", "waiver and election"; time conditions in equity;
The importance and scope of the fiduciary relationship in commercial transactions;
Equity and security enforcement – the equitable charge; charging clauses; caveats and caveatable interests; mortgages and mortgage enforcement; the equity of redemption and foreclosure; the rule in Harvey v McWatters and Inglis v CBA and "payment in"; tacking and the rule in Hopkinson v Rolt; the receiver in equity; equitable execution; ne exeat colonia and injunctions – insolvency remedies in relation to absconding debtors; equity and the "theft principle" in transnational fraud; subrogation; marshalling; and contribution;
Equity and confidence – Prince Jefri Bolkiah; legal practice and conflict of interest; restraining the departing employee from misuse of confidential information;
Equity and trust litigation – the Beddoes order; trustee summons for directions; rights of indemnity and exoneration as exemplified in Carter Holt Harvey [2019] HCA 20; removing the trustee and the role of the protector in discretionary trusts;
Equity and property dealings – part performance in equity; the need for writing; the relief against forfeiture of a lease and an option; operating and finance leases; appointment of trustee for sale, and other applications in relation to co-ownership;
Litigating in equity; hearings before the Duty Judge, and the Expedition Judge – jurisdiction and discretion – the Commercial List – and the Commercial List summons; preparation of evidence and affidavits;
Remedies in equity – injunctions (including mandatory injunctions); specific performance, declarations; Anton Piller relief; Banker's Trust v Shapira; Mareva relief (preservation orders); the undertaking as to damages; equitable remedies in administrative law and federal jurisdiction; cognate relief under other legislation; choice of law in equitable disputes; the operation of limitation in equity by analogy.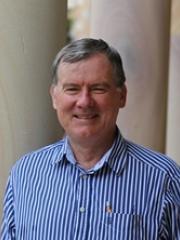 Associate Professor Lee Aitken studied at ANU, Oxford and Columbia. He has previously taught at law schools in Canada, Hong Kong, and Australia as well as practising extensively as a solicitor and barrister. While at the Sydney Bar from 1994 to 2005 he specialized in property, banking, insolvency, and general commercial disputes. He appeared in several leading cases in the High Court of Australia including Reid v Howard (1995) 184 CLR, Garcia v National Australia Bank (1998) 194 CLR 395, Tanwar Enterprises Pty Ltd v Cauchi (2003) 217 CLR 315, and Palgo Holdings Pty Ltd v Gowans (2005) 221 CLR 249.