LAWS7936 Fundamentals of the Common Law
This course is an introduction to the common law system - the backbone of the Australian legal system and that of many countries around the world. The common law tradition stretches back to Medieval England but its guiding principles are still sound. The course provides an invaluable introduction to Australia's common law system for students who have no formal knowledge of this area, including those with a legal qualification from countries with a civil code jurisdiction. Highlights include the key features of the common law, the Australian legal system and its sources, and the role of case law and statutory law. This knowledge enables students to develop their understanding of the common law system of justice and see how it differs from other legal systems. Students visit a court and are encouraged to develop their legal research skills through an introduction to the methodologies involvedin discovering and applying the law and comparing legal systems. Please note that this course is not suitable for law students from a common law background.
Topics covered include:
The Australian Legal and Political System and Constitutional Framework
The Development of the Common Law in Australia
Australian Courts of Law and other legal institutions
Operation of Case Law and Precedents
Relationship between Statute Law, the Common Law and Equity
Statute law - enactment and interpretation
Adversarial System; juries; and evidence
Access to Justice & Legal Pluralism: the Challenge of Inclusion
Indigenous Australians and the case of Mabo
Australian Courts and Proceedings (Discussion and Court Hearing Scenarios)
Future Directions and Overview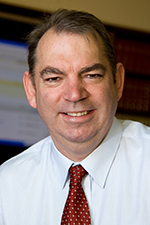 Dr Davidson is a solicitor and barrister of the Supreme Court of New South Wales and of the High Court of Australia, and a senior lecturer at the TC Beirne School of Law. Since 2011 Dr Davidson has been a delegate at UNCITRAL in New York and Vienna, Working Group IV (Electronic Commerce) drafting laws, and is a member of the UNCITRAL Working Group's Expert Panel. He is a founding director of UNCCA (the UNCITRAL National Co-ordination Committee Australia). He is a regular speaker at international conferences on banking and finance law.
Dr Davidson's publications include the booksSocial Media and Electronic Commerce Law, The Law of Electronic Commerce, The Internet for Lawyers and The Internet for Accountants. He is a Fellow of the Institute of International Banking Law and Practice, a member of its Asia Advisory Council and a member of the Council of International Standby Practices.
Course information
Course code
LAWS7936
Dates
Semester 1: 26, 27, 29 Feb; 7, 14, 21 March 2016 Semester 2: 22, 23, 25 July; 1, 8, 15 August 2016