LAWS7988 International Sale of Goods Law
This course offers an advanced study of the law of international sale of goods, with a particular focus on the impact of international conventions, transnational model laws and uniform principles on international sales law. During the course students will be introduced to the UN Convention on Contracts for the International Sale of Goods (CISG) in the economic and organizational (supply chain) contexts. The illustration of the CISG will include its general principles; drafting history and technique; the scope of its application; obligations of the parties; final clauses and tools for its uniform interpretation.
Topics covered include:
Introduction to the UN Convention on Contracts for the International Sale of Goods (CISG)
Sale of goods in the economic context
Supporting contracts in the international supply chain
CISG: formation of contract
Case law analysis on CISG Part I and II
CISG: passing of risk; exemption; anticipatory breach
Case law analysis on CISG Part III\
The application of the CISG in Australia and East Asia
The UN Convention on the Use of Electronic Communications in International Contracts
Incoterms 2010; CESL; Unidroit Principles
Case law analysis on CISG complementary texts
Luca Castellani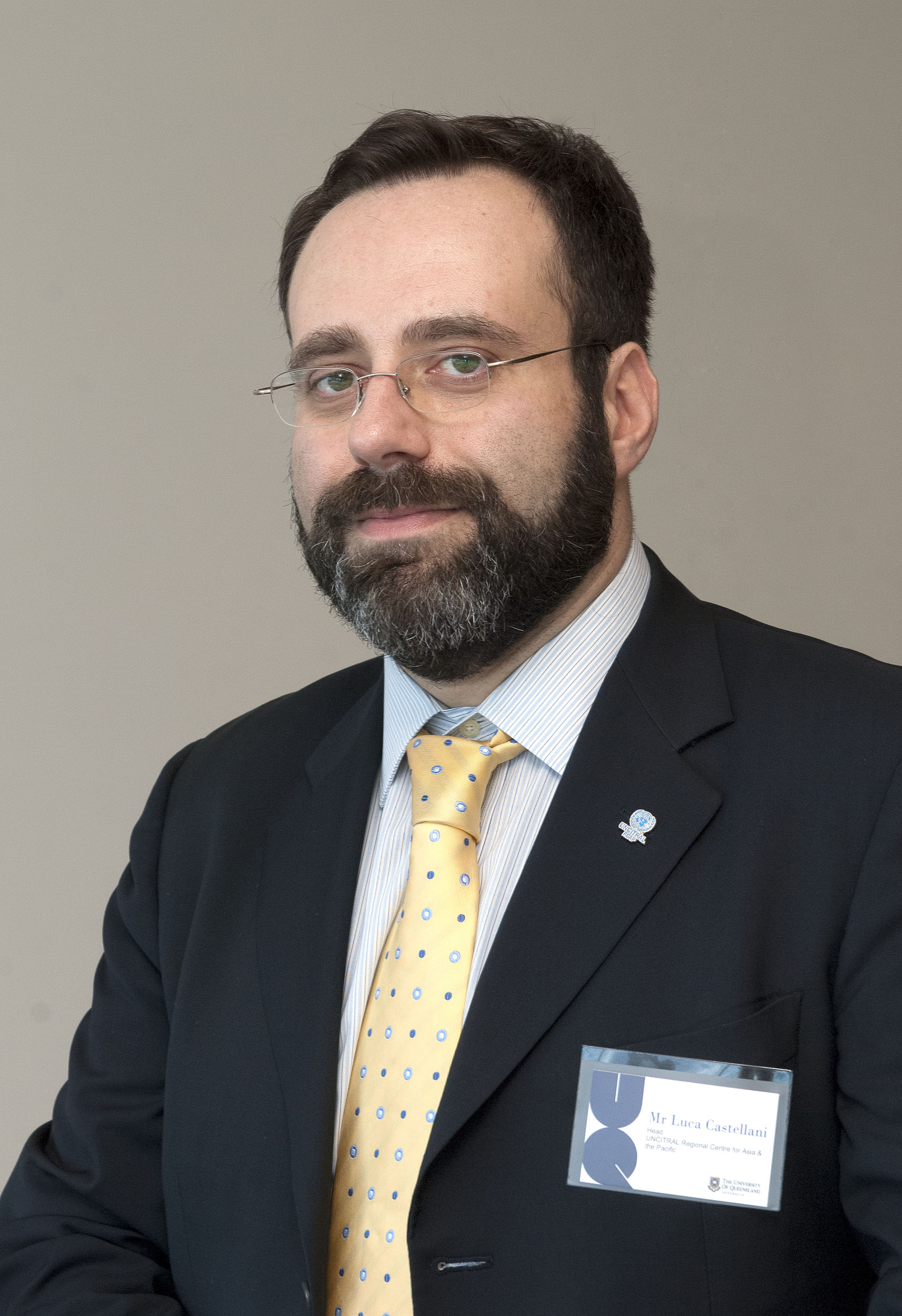 Luca Castellani is a legal officer at the United Nations Commission on International Trade Law (UNCITRAL) Secretariat, Vienna, Austria. He is currently the secretary of UNCITRAL Working Group IV (Electronic Commerce).
Since joining the United Nations (UN) Secretariat Office of Legal Affairs in New York in 2001, Luca's UN roles have included legal advisor to the UN Mission in Ethiopia and Eritrea, and as a Programme Officer, Corruption and Economic Crime Branch (CEB), for the UN Office on Drugs and Crime. He has also served as the Head of the UNCITRAL Regional Centre for Asia and the Pacific, Incheon, Republic of Korea. He is a member of the United Nations Network of Experts for Paperless Trade in Asia and the Pacific (UN NExT) Legal Advisory Group.
Luca has published in the fields of international trade law and comparative law, particularly on sale of goods, electronic commerce and trade law reform in developing countries.