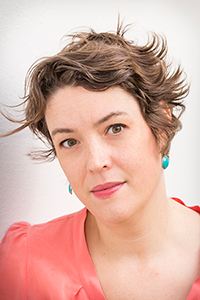 Professionals seeking to strengthen their international expertise now have the option to complete two international Masters degrees in two years in an exciting new University of Queensland offering.
Associate Professor Sarah Percy said for the first time from 2017, postgraduate students could learn from world-leading experts from both the School of Political Science and International Studies and the Law School in the combined offering.
"UQ's Master of International Relations is the top-ranked program in Australia (TRIP Survey 2015) while the Master of International Law is an exciting new offering that will provide a fascinating insight into some of the most compelling issues facing the world today," she said.
"Graduates will gain a clear understanding of international political behaviour and how international law facilitates business, the rules that allow businesses to operate successfully internationally, and the politics that sometimes over-rides those rules.
"It will cover areas such as business, diplomacy, international policy, advocacy, negotiation and war.
"We will be offering courses with experts on topics ranging from Australia's legal regulation of terrorism and its impact, international arbitration and negotiation, the international political economy of the Asia-Pacific, and how to achieve security in the international system.
 "Our world-class teachers and researchers are in touch with industry and regularly participate in public debate in their fields."
Either Masters degree could also be completed as a stand-alone program over 18 months and would be suitable for either legal or non-legal professionals.
To be eligible, participants require an undergraduate degree in law, arts, business, commerce or economics, have completed a minimum of four-internationally-focused courses and have a minimum GPA of five.
Participants are expected to come from government, business and the not-for-profit sectors and will be equipped with practical skills to secure employment in the globalised market.
For further information: www.law.uq.edu.au/study/masters.