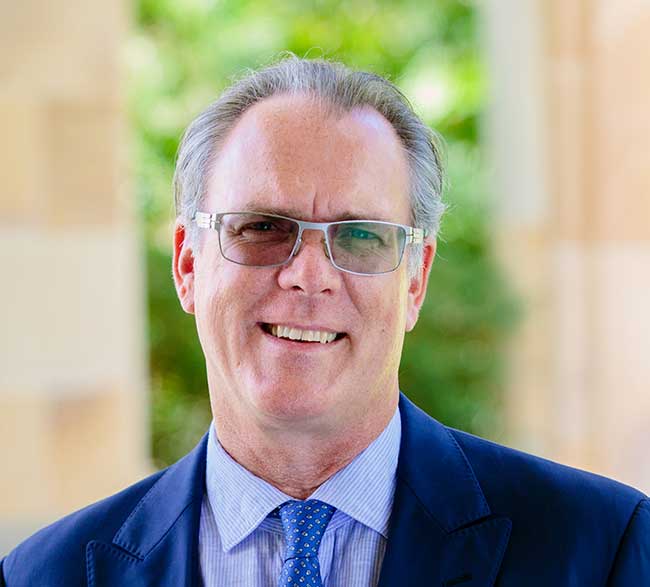 Police and activists needed a clear and consistent legal framework to minimise clashes and potentially life-threatening damage to energy infrastructure during protests according to UQ's Director of the Centre for International Minerals and Energy Law, Professor Jonathan Fulcher.
He said radical, law-breaking protests directed at the resources and energy sector, its critical assets and its key supply chains raised fundamental challenges for governments, police, industry and civil rights groups.
A discussion paper released last week, Public Protests and Continuity of Essential Energy Supply (PDF, 338.7 KB), examines the balance between the right to lawful protest and ensuring the continuity of essential energy supplies when protest threatens supply. 
"The questions raised include: Is it okay to protest by breaking trespass laws or conducting  direct action against coal mines because of a belief in the urgency of action on climate change? Are laws which protect coal mine property now bad laws which should be resisted, even violently?" Professor Fulcher said.
"The discussion paper highlights significant inconsistencies in legal and policy frameworks in Australia and identifies opportunities for policy attention and further research into this contentious issue."
Professor Fulcher said often the success of minimising damage during a protest relied on the negotiation skills of industry and the police managing the incident; and while protest action was usually well-intentioned, it could be dangerous and very damaging.
"People don't always understand the structure of the industry and the risks of a shut-down," he said.
"Apart from the immediate dangers to protestors, police and emergency services, the flow-on effects could include not getting power to hospitals, or to people being cared for at home, as well as things like impacts on transport.  It translates into very significant costs and risks to the community."
The paper was released following a UQ-led workshop in Brisbane last year.  Participants included representatives from the energy industry, civil liberties groups, police, policymakers and universities.
Professor Fulcher said Australia's energy infrastructure, including thousands of kilometres of gas pipelines, was vulnerable to attack from protestors or terrorists and damage could potentially shut down cities.
"The South Australian blackouts caused by severe storms this year is a perfect example of the extent and impact an energy shut down can have on a major city," he said.  "It was an automatic grid shut-down that impacted not only Adelaide but the whole state for hours."
Prof Fulcher said the discussion paper identified issues and challenges facing both sides of the protest fence and highlighted ways groups including police, lawyers, civil liberties and protest groups and academics could work together to resolve some of the complex issues.
"The discussion paper also highlights the value in forging new alliances with government agencies, police, academics, civil rights and protest groups to ensure the safety of energy supply into the future while safeguarding the democratic right to protest," he said.
For further information contact Professor Jonathan Fulcher.