Match-fixing, doping, organised crime and player contracts are the kind of curve balls that will be pitched in a new course offered by The University of Queensland's Law School.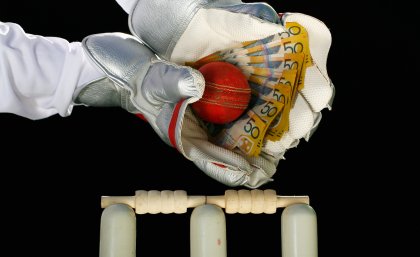 The intensive Sports Law and Governance elective, which includes study at the Jindal Law School in Delhi, India, will be run by UQ's Dr Sarah-Jane Kelly and Jindal Law School's Assistant Professor Shaun Star.
Former Australian test cricketer, Cricket Australia board member and UQ alumnus Michael Kasprowicz will also participate in the week-long schedule of classes and visits to the Indian Supreme Court, the Australian High Commission, sports law firms, sports sponsors and sports organisations.
---
Sports Corruption - Transnational Perspectives
Sports law will be considered in more detail at the Organised Crime and Corruption Forum, hosted by UQ in September. The Forum brings together experts from government, international organisations, industry, the judiciary, legal profession, and academia to share experience, exchange ideas and develop practical outcomes for policy development, law reform, and further research.