Today is World Wetlands Day.
A UQ law researcher says stronger legal frameworks to protect mangroves could help contribute to Australia's emission reduction targets and trading regimes, and protect coastal communities from extreme weather events.
Dr Justine Bell-James is working with environmental scientists as part of ongoing research to explore how mangroves can be factored into legal frameworks, including carbon-crediting schemes, and coastal planning laws.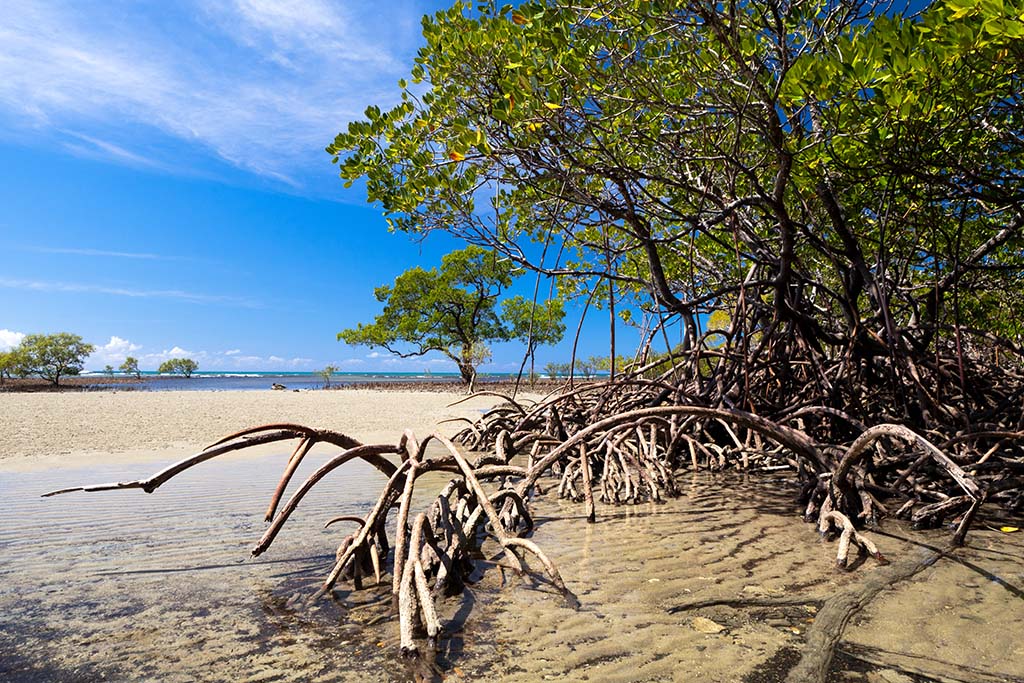 Dr Bell-James said despite an increasing awareness of the benefits of coastal ecosystems like mangroves, more was required to ensure these natural habitats were protected by the law.
"Historically, mangroves have been an unpopular part of the landscape – viewed as unsightly or blocking water views and access for coastal settlements," she said.
"However, they are extremely valuable. Mangroves store carbon dioxide, and do this at a higher rate than land-based forests. They also absorb wave energy and help to protect the coast from storm impacts and erosion.
"They are undervalued by the law, so I'm looking at how we can have the true value of mangroves recognised within the law to allow them to 'compete' against economically lucrative development proposals.
"My research examines what barriers we need to remove to ensure these ecosystems are factored into decision-making, and adequately recognised in law."
Media: Caroline Enright, TC Beirne School of Law, +61 7 3365 2596, c.enright@uq.edu.au