In January, 12 TC Beirne School of Law students had the opportunity to study Transnational Perspectives in Law for two weeks in China. Students were involved in a number of in-country workshops relating to trends in criminal justice, met with a number of influential academics, visited courts and correctional facilities, and engaged with Chinese law students on a number of pressing issues within criminal justice, including corruption, the financing of terror, torture, and restorative justice. The visit was led by Professor Simon Bronitt and Dr Enshen Li.
Bachelor of Arts/Laws students and New Colombo Plan Scholars Hilary Baker and Amelia Bell share their experiences.
Our first week was spent in Beijing. From the outset, we were exposed to the culinary delights, busy streets and ever-present history of China. Under the guidance of Professor Bronitt, Dr Li and our tour guide, Jim, we spent our days at our host institution, Beijing Normal University.
As well as being a warm and welcoming host, BNU is part of the United Nations' Crime Prevention and Criminal Justice Network. We heard from distinguished guest lecturers about aspects of the Chinese legal system, with an emphasis on criminal law.
These lectures were incredibly engaging and focused on areas like corporate crime and terrorism. We learnt about the differences between the prosecution process in Australia and China, hearing first-hand from a prosecutor and a judge.
The classes provided a rare opportunity to get the 'inside scoop' on the Chinese legal system, as did our encounters with the profession. We were fortunate enough to visit one of China's leading criminal defence firms, which had the most incredible office we'd ever seen.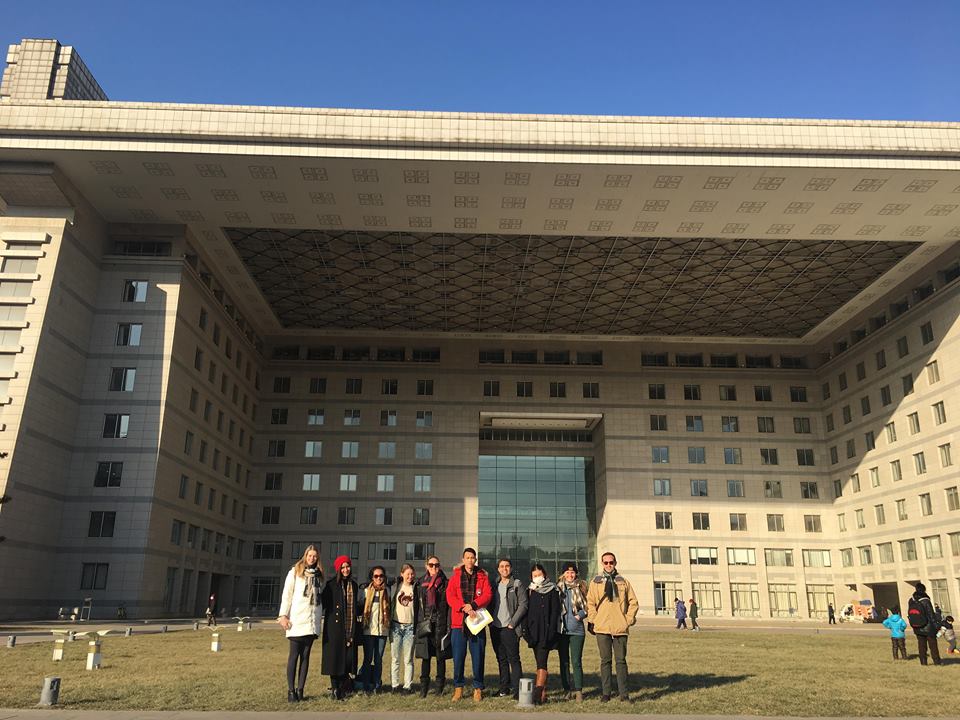 Outside the classroom, we had plenty of time to explore the sights of Beijing. Our first day involved a tour of the city, including a trip to the magnificent Temple of Heaven. We also visited Tiananmen Square and watched the People's Liberation Army perform a flag-lowering ceremony in sub-zero temperatures.
We finished our trip in Beijing with a trip to the Summer Palace and the Great Wall. We were treated to some fantastic views before having a final dinner of Peking Duck.
After hurtling across the country on the high-speed rail, we spent our second week in Shanghai. Our host university in Shanghai was the East China University of Political Science and Law (ECUPL) and we received yet another warm and generous welcome from our Chinese colleagues. We heard from experts in criminal punishment, social work and restorative justice.
In many of our classes we were joined by ECUPL students who contributed to enthusiastic discussions about the Chinese and Australian justice systems.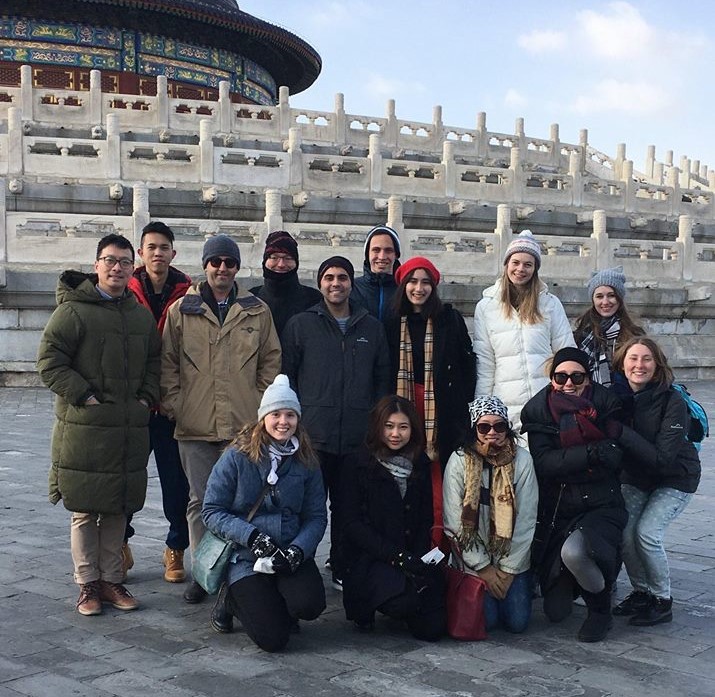 In our downtime we explored Shanghai, including the Jade Buddha Temple, the beautiful Yu Garden, and Xintiandi, the site of the first ever meeting of the Chinese Communist Party. Our evenings were always vibrant, including a trip to the Bund, many shopping adventures along Nanjing Road, and a very special night of bonding over karaoke.
One of our final days was spent with a group of students from ECUPL exploring Suzhou, the 'Venice of the East'.
We exchanged stories about our home lives, photos, gifts and WeChat details with the promise of staying in touch. Now that our trip has come to an end, it is clear that the very best part of our journey was this – the friendships forged, both at home and abroad.
Find out more about overseas study opportunities.