Eleven young University of Queensland lawyers who died in World War II have been commemorated in a book released yesterday.
UQ Lawyers Lost in World War II by TC Beirne School of Law's Adjunct Professor Michael White OAM QC records the lives and armed services of the men who studied law subjects at UQ in the 1930s and 1940s.
Dr White, who is a former Royal Australian Navy Lieutenant Commander, said some of the students were unable to finish their law studies as they left Australia to fight in the war.
"All of them had their careers cut short in their twenties," Dr White said.
"Most of them were studying a Bachelor of Arts (law) degree, but several went on to complete a Bachelor of Laws and, in a few cases, to be admitted to practice law as well."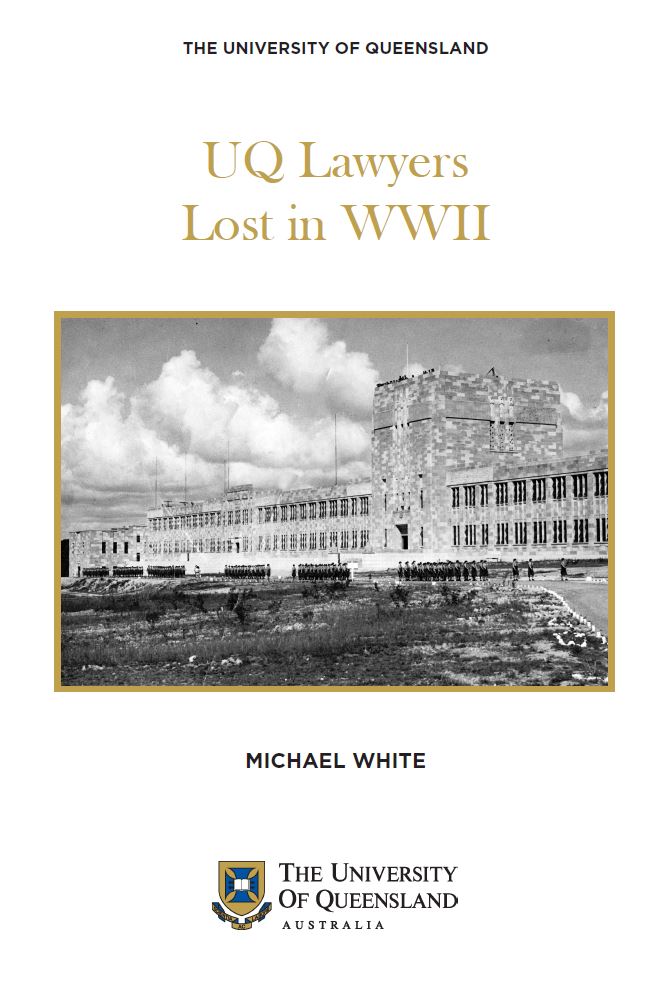 The book devotes a chapter to each serviceman and their role in the war. Nine were in the Air Force, one in the Army, and one of two UQ Rhodes Scholars at Oxford was lost in the Royal Navy submarine service.
Dr White said he was inspired to write the book after researching the history of the TC Beirne School of Law.
"The book initially started as an article about the five graduates who had chosen law careers and who had been memorialised by their colleagues in the first edition of the UQ Law Journal," he said.  
"On discovery of the other six who had done some law studies, it gradually expanded as no one had yet written fully about their lives and careers.
"When I came to research these 11 men, I found that many of their families had also done war service for their country.
"I felt duty bound to write a book telling their stories and bringing to public notice the sacrifices that these young men and their families had made in defence of our country."
UQ Vice-Chancellor and President Professor Peter Høj presided over the launch of the book at the St Lucia campus.
"Discovering, recording and remembering the individual stories of the people who fought – their families, their schools, their talents and ambitions – is a way not only to honour their memories, but also to lend greater meaning to the loss of life," Professor Høj said.
"Through the eleven stories told in Michael's book, we are able to better envisage the motivations and sacrifices of all students across the full spectrum of the UQ student body who served their country during the war, including the more than 140 who lost their lives.
"We are greatly indebted to Michael White, his research assistants and those who contributed to this book, for recording the stories of these 11 young men who were killed in the armed services in World War II."
The book was co-launched by UQ law alumnus, former staff member and former Governor-General of Australia Dame Quentin Bryce, and her husband Mr Michael Bryce, a long-time member of the Air Force reserve.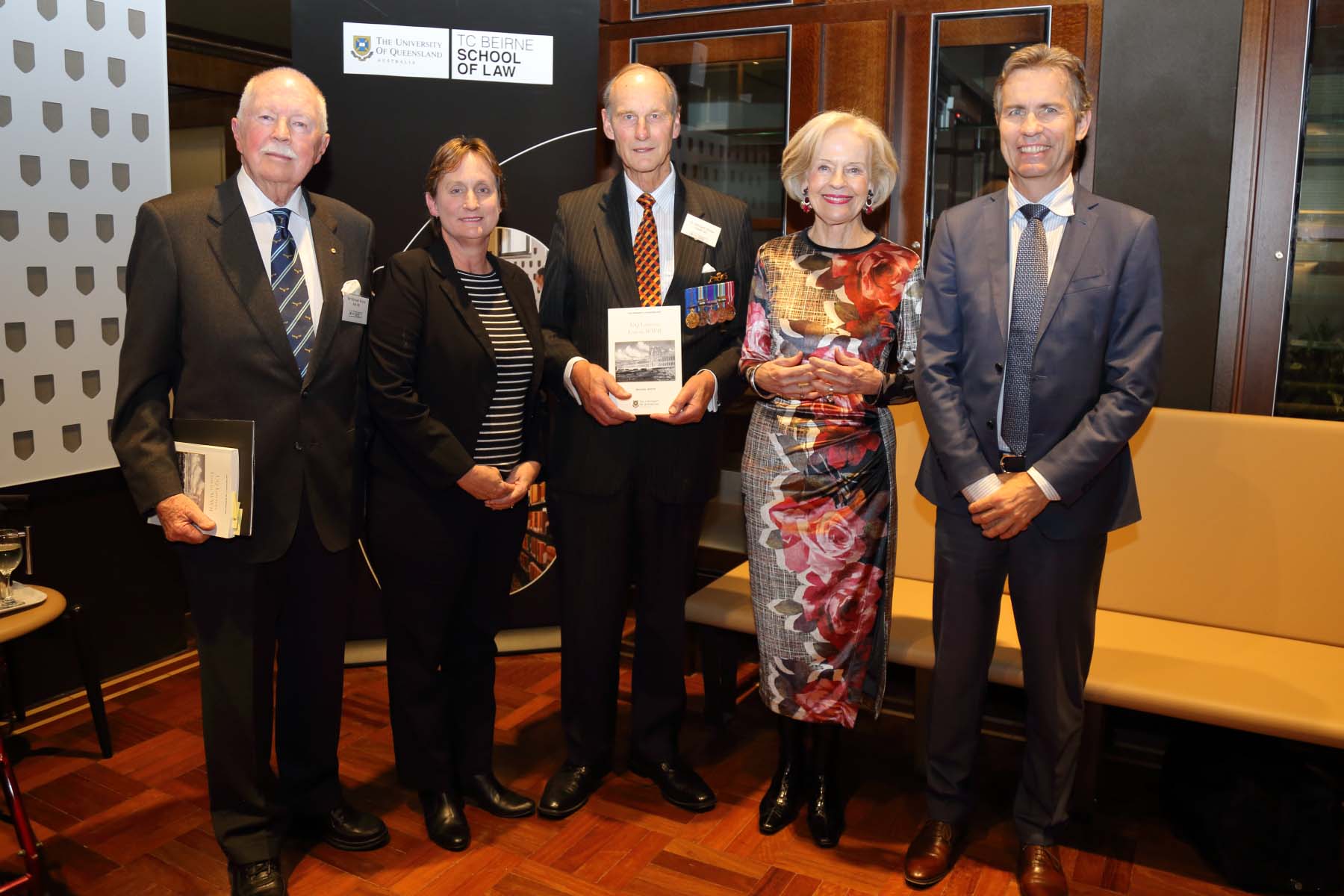 The event was attended by the descendants and families of the servicemen, as well as school and UQ archivists. Many of the descendent family members are UQ alumni.
The 11 men featured in the book are George Douglas Rutherford Avery, Frederick Popham Deshon, Douglas Graham Garde, Desmond Noel Gredden, Malcolm Wallace Hamilton, William Joseph Leahy, Alexander Charles McNab, John Robert Newman, Harrold Graham Pace, Chester James Parker and Harley Charles Stumm.
The book can be download at UQeSpace. 
Media: Caroline Enright, TC Beirne School of Law Communications, media@law.uq.edu.au, +61 7 3365 2596.