A student, graduate and lecturer from UQ's TC Beirne School of Law are among a panel of experts who will discuss the future of artificial intelligence (AI) at an innovation event in Brisbane today.
Bachelor of Laws/Science (Mathematics) student Samuel Irvine Casey, Bachelor of Laws/Economics graduate Nicholas Therkelsen-Terry, and contract law lecturer Ryan Catterwell will explore the legal and ethical implications of AI as part of the annual Myriad festival in Brisbane.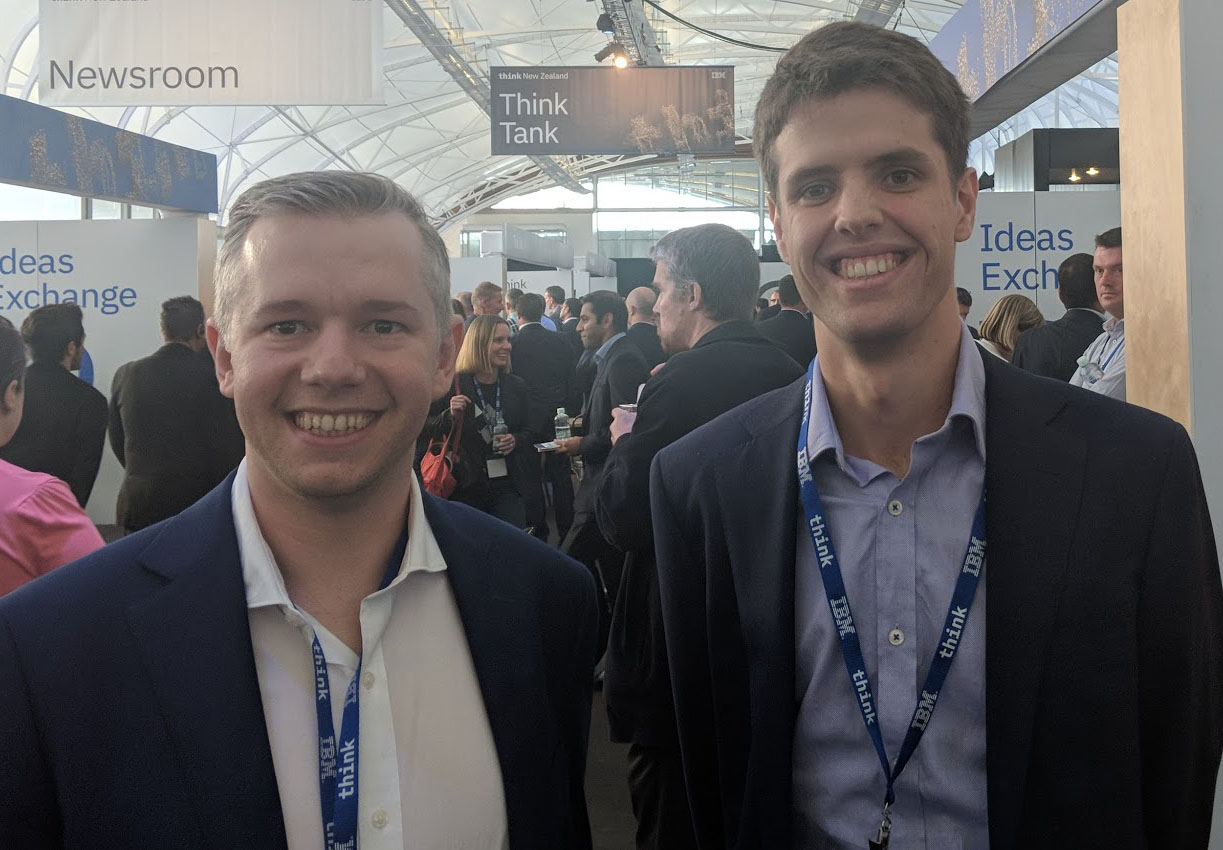 Mr Irvine Casey said AI would inevitably become an enormous market in the future.
"Some of the topics the panel will discuss include autonomous cars, the future of the legal profession and the implication of AI powered decision-making," he said.
Mr Irvine Casey and Mr Therkelsen-Terry met during their legal studies at UQ and along with friends, Ryan McStay and Sam Gaunt, co-founded Max Kelsen – a Brisbane-based AI and software engineering agency.
Max Kelsen employs more than 20 data scientists, machine learning engineers and software developers, and has delivered solutions for clients such as Brisbane City Council, EB Games and The Guardian.
"We saw a gap in the market for a small company to carry out engagements in big data analytics and software engineering for small to medium companies that the bigger providers weren't servicing," Mr Irvine Casey said.
"And everything has just grown from there."
Mr Irvine Casey said he became interested in AI through his passion for mathematics and statistics.
"At its core, AI is just statistics and mathematics, so it was a natural progression for me," he said.
"It's important to have a general understanding of the law when starting a business.
"Even though I have never practised law, the degree has given me a solid understanding of corporate law, contract law and tax law all of which are integral to the day to day running of the business."
Mr Catterwell is researching the extent to which AI can be employed to assist in the process of contract interpretation.
"I seek to map out the logic of legal reasoning in a specific area and then apply my understanding of AI to explore whether this reasoning can be automated," he said.
"I see the exploration of AI and legal reasoning as a key frontier for private law research.
"In particular, I query whether we can construct automated systems capable of resolving complex legal problems."
Dr Natalie Rens, Office of the Queensland Chief Entrepreneur, will join Mr Irvine Casey, Mr Therkelsen-Terry and Mr Catterwell for the panel discussion.
The future we're building with AI is at 12pm to 12.25pm today at the Brisbane Showgrounds.
Myriad runs from 16-18 May 2018.
Media: Caroline Enright, TC Beirne School of Law Communications, media@law.uq.edu.au or +61 3365 5296