A University of Queensland researcher is among a team of international experts working with the United Nations (UN) on a new electronic commerce Model Law for international trade.
Dr Alan Davidson said the Model Law of Electronic Transferable Records enhanced earlier texts released by the UN and had been adopted in more than 150 jurisdictions.
The team of experts has also released a text on Legal Issues and Cloud Computers for use in international trade, impacting the way trillions of dollars of international trade are processed.
Dr Alan Davidson said in a digital world it was crucial that countries had legally binding documents to replace paper records and transactions.
"The texts will determine the legalities behind everything we do on the internet – from clicking a button that says 'I agree' to payments on Ebay and Amazon to complex contracts in international trade using electronic commerce," he said.   
"This is now extended to transferable documents of title and cloud computing. 
"The texts can be adopted by most any nation with a view to unifying standards and creating legal uniformity and certainty."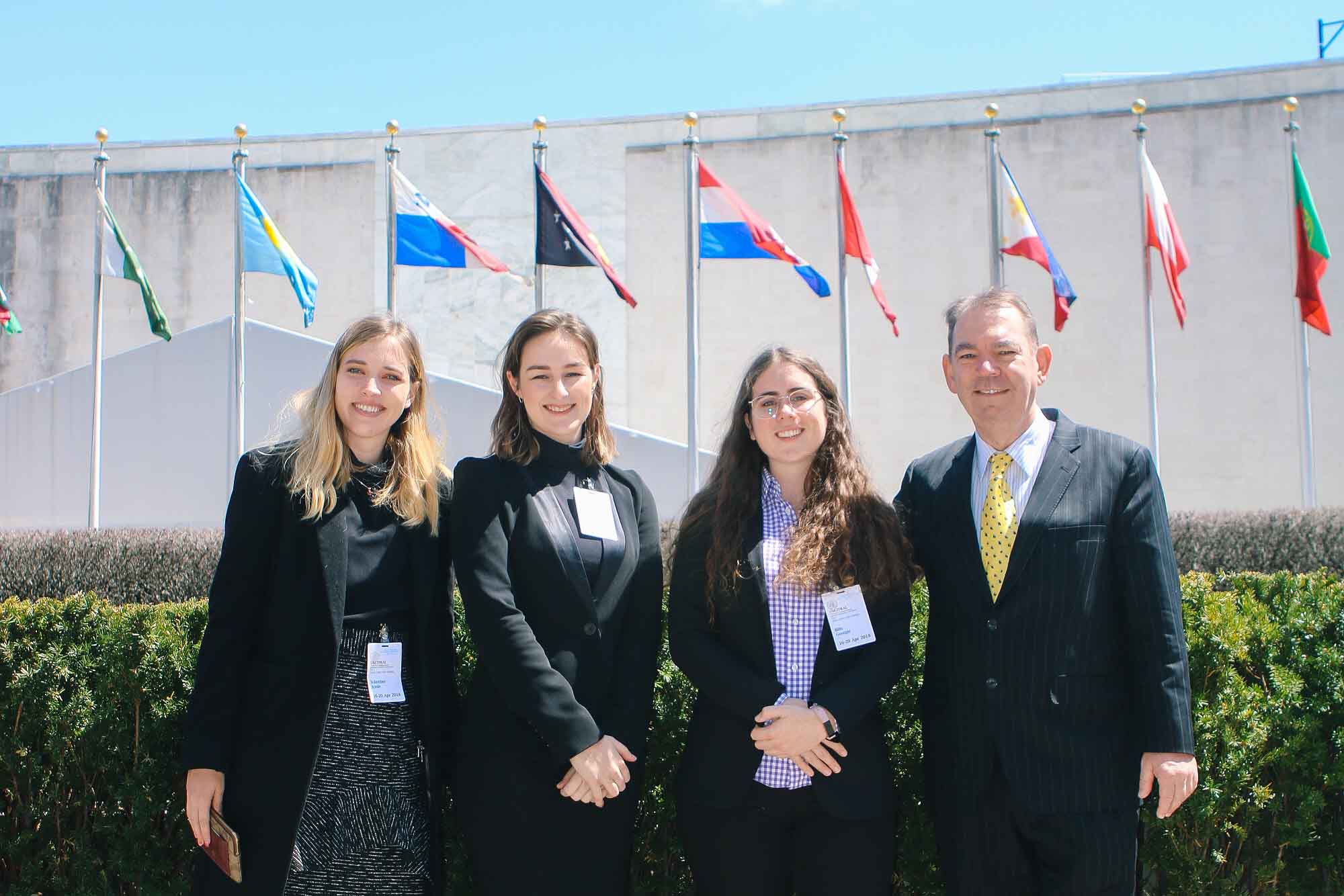 The UN invited Dr Davidson to be a foundation Councillor for the newly formed UN Commission on International Trade Law (UNCITRAL) Electronic Commerce Texts – Advisory Council.
Every year, Dr Davidson travels to the UN headquarters in New York and the UN Complex in Vienna to attend the biannual UNCITRAL Electronic Commerce Working Group IV sessions.
Since his involvement with the Group, he has arranged for more than 35 students to join him at the group sessions.
Final year UQ Bachelor of Laws/Economics student Claire Watson attended this year's sessions in April and said the experience opened her eyes to the practical function of diplomacy in private international law.
"Having a particular interest in personal data privacy, I was thrilled with the chance to speak to the esteemed Delegate of Mexico, Ligia C Gonzalez Lozano (Advisor to the Secretary of Foreign Relations) about international tensions on privacy policy as that relates to permissible uses of cloud computing services," she said.
"It was particularly exciting when the Delegate raised some of the issues we had discussed when the session recommenced that afternoon."
Dr Davidson has participated in UNCITRAL Working Group IV since 2011, and in 2014 was invited to join its Panel of Experts to assist with the future directions of the Working Group.
In May, Dr Davidson spoke at the annual UNCITRAL National Coordination Committee for Australia on The Interaction of the Electronic Communications Conventions with the TPP-11 – Trans Pacific Partnership Agreement (signed March 2018).
Media: Dr Alan Davidson, a.davidson@law.uq.edu.au, +61 7 3365 2294 or Caroline Enright, media@law.uq.edu.au , +61 7 3365 2596.