Seventeen University of Queensland law students participating in the University of Vienna Summer School have met with Dr Brendon Hammer, Australia's Ambassador to Austria, Bosnia-Herzegovina, Hungary, Slovakia and Slovenia.  
Now in its 70th year, the Summer School brings together 100 students from around the world who study courses on the European Union and international law, arbitration, European history, and culture.
Together with UQ TC Beirne School of Law Professor Andreas Schloenhardt, Ambassador Dr Hammer also presented a seminar on the topic, DPRK (North Korea): Pariah or Protagonist? Refugees and Recent Developments.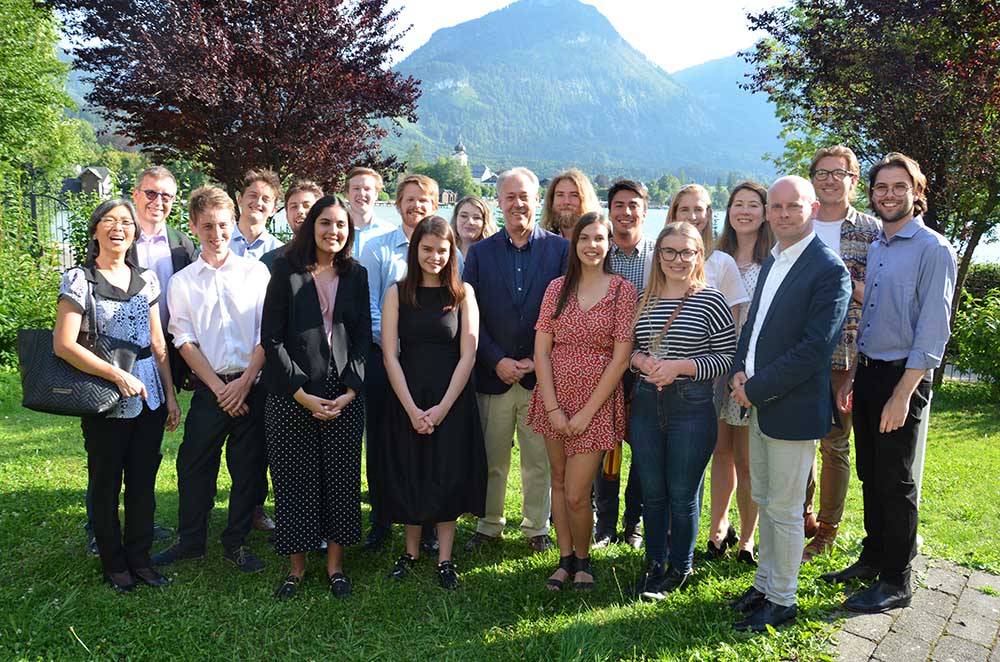 UQ Bachelor of Law and Economics student Jordan McLay said the trip was an amazing opportunity to study courses not offered in Australia.
"To be able to spend four weeks in such a beautiful environment, reminiscent of "The Sound of Music" is an added bonus," he said.
The University of Vienna's Summer School takes places in Strobl on the shore of Lake St Wolfgang, some 40kms south of Salzburg.
Sarah Hamid, UQ Bachelor of Arts and Law student who has previously participated in a joint course between UQ and the University of Vienna and now participates in the Austrian Arbitration Academy in the Summer School, said it was wonderful to meet people from all over the world.
"We learn and live together for four weeks, and build networks with professionals and peers who may shape my future career."
UQ has a strategic and long-standing partnership with the University of Vienna, involving student exchange, PhD research visits, joint courses, and research collaboration.  
Professor Schloenhardt has been awarded a European Jean Monnet grant to teach a course on International Refugee Law and Policy in the Summer School in 2019-2022, which complements his research on irregular migration and smuggling of migrants.
Starting in October 2018, UQ, the University of Vienna and the University of Zurich will offer a new joint program on Transnational Organised Crime to give students from the three universities the opportunity to research and collaborate on contemporary criminal justice topics.  
In 2018-19 the focus will be on trafficking in fauna and flora: the illegal trade in wildlife, animal parts, and plants.
Applications open in August 2018.
Contact: Professor Andreas Schloenhardt, +61 7 3365 6191 or a.schloenhardt@uq.edu.au