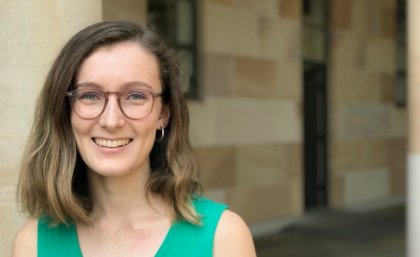 Being part of The University of Queensland's successful mooting team was the first step towards a potential career at the bar for Arts/Law Valedictorian Mia Williams.
"I'm definitely very interested in advocacy and I guess my ultimate goal would be to become a barrister," Ms Williams said.
The graduate was part of the team which won the International Maritime Law Arbitration Moot title in the Netherlands this year, UQ's second consecutive world-title win.
Mooting is a simulated court proceeding, where law students are able to argue a legal problem before a judge or panel.
Ms Williams said UQ's mooting program was world class.  
Media: UQ Communication, communications@uq.edu.au, +61 7 3365 3439.