New research from The University of Queensland has called for an end to solitary confinement in Queensland prisons because of the impact on the mental and physical health of prisoners.
The multidisciplinary report was co-authored by Law School researcher Professor Tamara Walsh, Director and Principal Solicitor of Prisoners' Legal Service (PLS) Helen Blaber and a team of UQ students and PLS volunteers.
The report found many Queensland prisoners are held in solitary confinement for extended periods, some for years, while prisoners with mental health conditions receive inadequate treatment and care.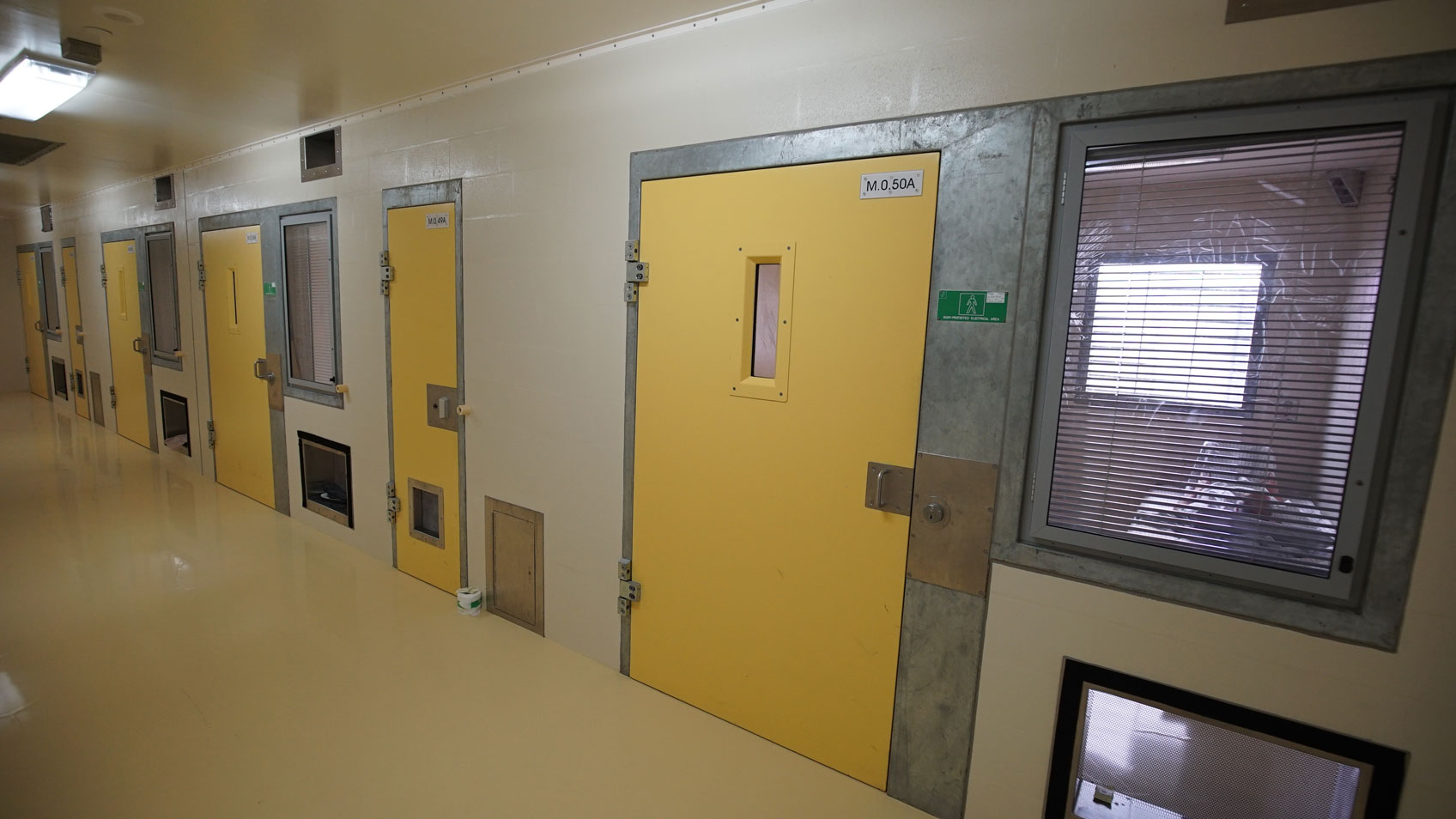 Professor Walsh said this was concerning as solitary confinement causes severe, sometimes-permanent psychological harm and worsens pre-existing mental health conditions.
"In solitary confinement, prisoners are isolated in their cells for at least 22 hours per day with little to no contact with others, and limited mental stimulation and access to fresh air and natural light," Professor Walsh said.
"It's not uncommon for these prisoners to show signs of psychosis, engage in self-harm and obsessive-compulsive behaviours, become hypersensitive to noise or develop a fear of open spaces.
"As a result, United Nations bodies have determined solitary confinement should only be used as a last resort for periods of 15 days or less, and courts worldwide have conceded these conditions may breach fundamental human rights.
"However, in Queensland, 'separate confinement' is the default option for managing prisoners' behavioural and mental health issues, and there are no hard legal limits on its duration."
Ms Blaber said she had partnered with UQ out of concern for her clients in solitary confinement across the state.  
"During this time of COVID-19 shutdowns and restrictions, it can feel as though we are all in solitary confinement of sorts," Ms Blaber said. 
"But for many of our clients in Queensland prisons, this is their daily reality – the difference is they have no smart phone or internet; sometimes they don't even have a pen and paper.
"All of the things we can do to keep ourselves well during isolation are just not possible for people in prison."
Ms Blaber said that although Queensland legislation outlines minimum requirements for prisoners in solitary, these requirements don't comply with international best practice and there is a disconnect between the law, policy and practice.
"For example, prisoners can be placed in cells without access to running water or power," she said. 
"Some aren't given the chance to exercise outside for at least two daylight hours per day as required by law."
The research team interviewed Queensland prisoners' lawyers and advocates and analysed client files to learn about prisoners' lived experiences in solitary.
Based on their findings, Professor Walsh said their key recommendation was to abolish solitary confinement. 
"We understand solitary confinement can't be eliminated overnight," Professor Walsh said.

"However, there are interim best practice measures that can be taken immediately to improve wellbeing and behavioural outcomes for prisoners in solitary, as well as legitimate, safe and workable alternatives to solitary confinement that focus on prisoner rehabilitation."
The report recommends prohibiting solitary confinement for women and people with mental illness, providing prisoners with mental stimulation and opportunities for self-improvement, exercise and time in nature, creating step-down units to reintegrate prisoners who have been in prolonged confinement, amending relevant legislation and establishing clear limits on the duration of confinement.
Ms Blaber said the report would provide PLS with a single resource to support its client advocacy and legal arguments.
"We hope this may create a pathway to developing alternative measures in Queensland, which we believe will improve the wellbeing of vulnerable people in prison and promote community safety," she said.
Law student and PLS volunteer Claudia Smith said it had been rewarding to participate in a project with the potential to create real change.
"My participation has confirmed that the skills acquired by law students can be used to impact individuals directly and significantly," she said.
"During this project, I have also worked alongside many empathetic people and learnt to appreciate the significant value of empathetic lawyering.
"It is important that the wider legal profession engages in conversation about issues such as solitary confinement.
"We can learn from each other and move forward to ensure these issues are seriously discussed and not overlooked."
Professor Walsh, Ms Blaber and a group of Australian and international solitary confinement experts will answer questions about this report during an upcoming panel discussion. Find out more and submit your questions here.
Media: Professor Tamara Walsh, t.walsh@law.uq.edu.au; Helen Blaber, helenb@plsqld.com; BEL Communications, media@bel.uq.edu.au, 0409 612 798.
This story was first published on UQ News.