Brisbane legal services affected by the COVID-19 pandemic have been getting much-needed help from University of Queensland Law School students.   
The undergrads are completing clinical legal education placements through the UQ Pro Bono Centre, working with some of society's most marginalised groups.
Legal clinics involved in the program include YFS Legal, a community legal centre that assists vulnerable young people facing the youth justice system.
YFS Legal solicitor Candice Hughes said the students' efforts were having a direct, positive impact on clients at a time when community legal centre resources are stretched.
"Due to COVID-19, YFS Legal has had to review traditional client service delivery models and introduce innovative methods to continue to provide legal advice to vulnerable people," she said.
"We have loved working with UQ's clinical legal education students during this time.
"Among other accomplishments, their legal research has contributed to a successful bail application for a young person by arguing the impact of COVID-19 on the conditions of detention."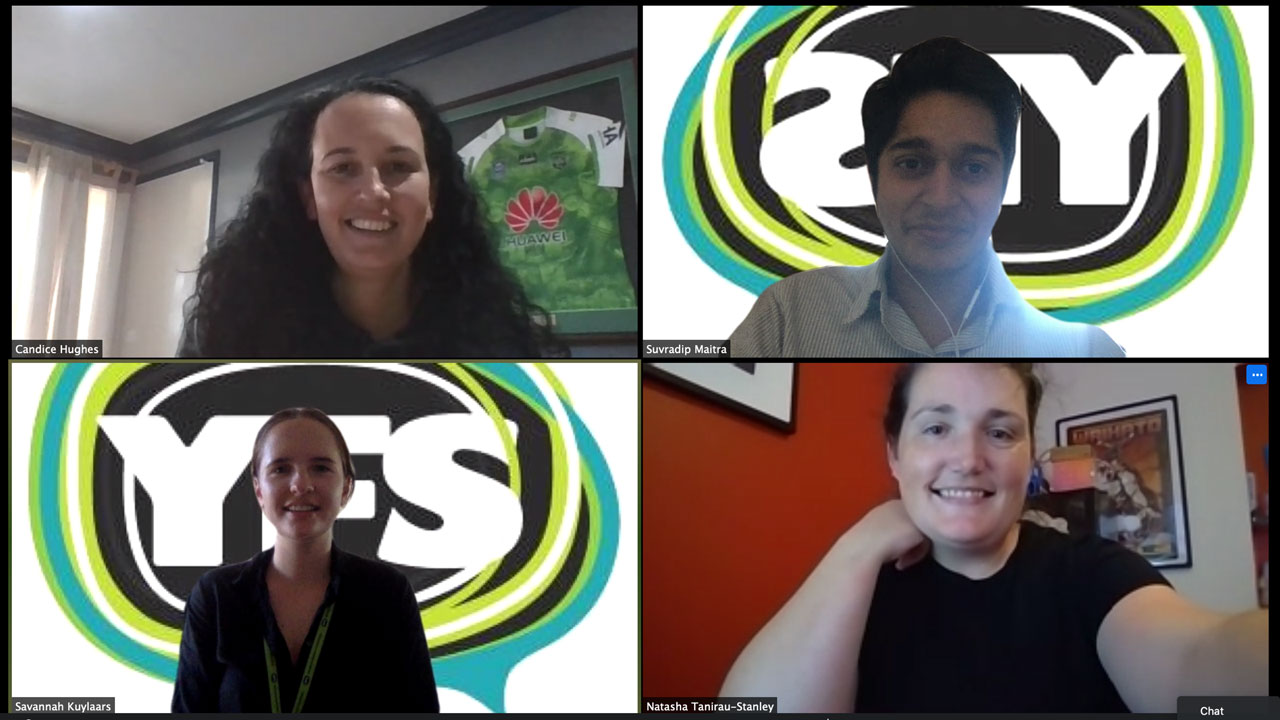 Law students Suvradip Maitra and Savannah Kuylaars have been working with Ms Hughes and fellow solicitor Natasha Tanirau-Stanley for two months. 
Sixth-year student Mr Maitra said when the pandemic struck, there was no choice but to adapt as courts began operating remotely and client meetings were restricted.
"We have been unable to attend trials and physically experience the court system, but the dedication and enthusiasm of our supervisors ensured this has never affected our learning," he said.
"Instead, we have used this opportunity to contribute to meaningful tasks including preparing sentencing submissions accounting for COVID-19 and learning to draft submissions to police and the courts.
"Our research has also enabled us to appreciate the serious risk posed by COVID-19 on vulnerable prisoners in custody primarily due to inadequate healthcare services and the higher likelihood of infection in prisons."
Despite the constraints, fifth-year student Ms Kuylaars said she had benefited immensely from the experience.
"In addition to building confidence in our legal skills, perhaps the most valuable learning has been acquiring an understanding of the significant socio-legal issues facing Indigenous populations within the legal sector," she said.
"Our experience with YFS Legal has only inspired us to be better lawyers and advocates to ensure Indigenous Australians are adequately represented in the law."
UQ Pro Bono Centre Director Monica Taylor said she was proud of the students for going the extra mile to help community legal centres and their clients during the pandemic.
"Under these difficult circumstances, clinics have had to adapt very quickly, while the students are also constantly adapting," she said.
"Our students are an asset to the School, the Pro Bono Centre and the clinics they service."
Applications for Semester 2 clinical legal education placements are open until 30 June.
Media: Monica Taylor, m.taylor@law.uq.edu.au, +61 435 602 287; UQ Faculty of Business, Economics and Law Communications, media@bel.uq.edu.au.
This story was first published on UQ News.