Two members of the Law School's esteemed alumni community were among those recognised with 2020 University of Queensland Alumni Awards.
Former MP and barrister Adjunct Professor The Honourable Matt Foley received the UQ Alumnus of the Year Award, while CEO and Indigenous community leader Cameron Costello received the Indigenous Community Impact Award.
These awards recognise alumni who have accomplished outstanding success in their field and who have made exemplary contributions to their community.
Congratulations to our alumni award-winners:
---
UQ Alumnus of the Year (Award created by Alumni Friends)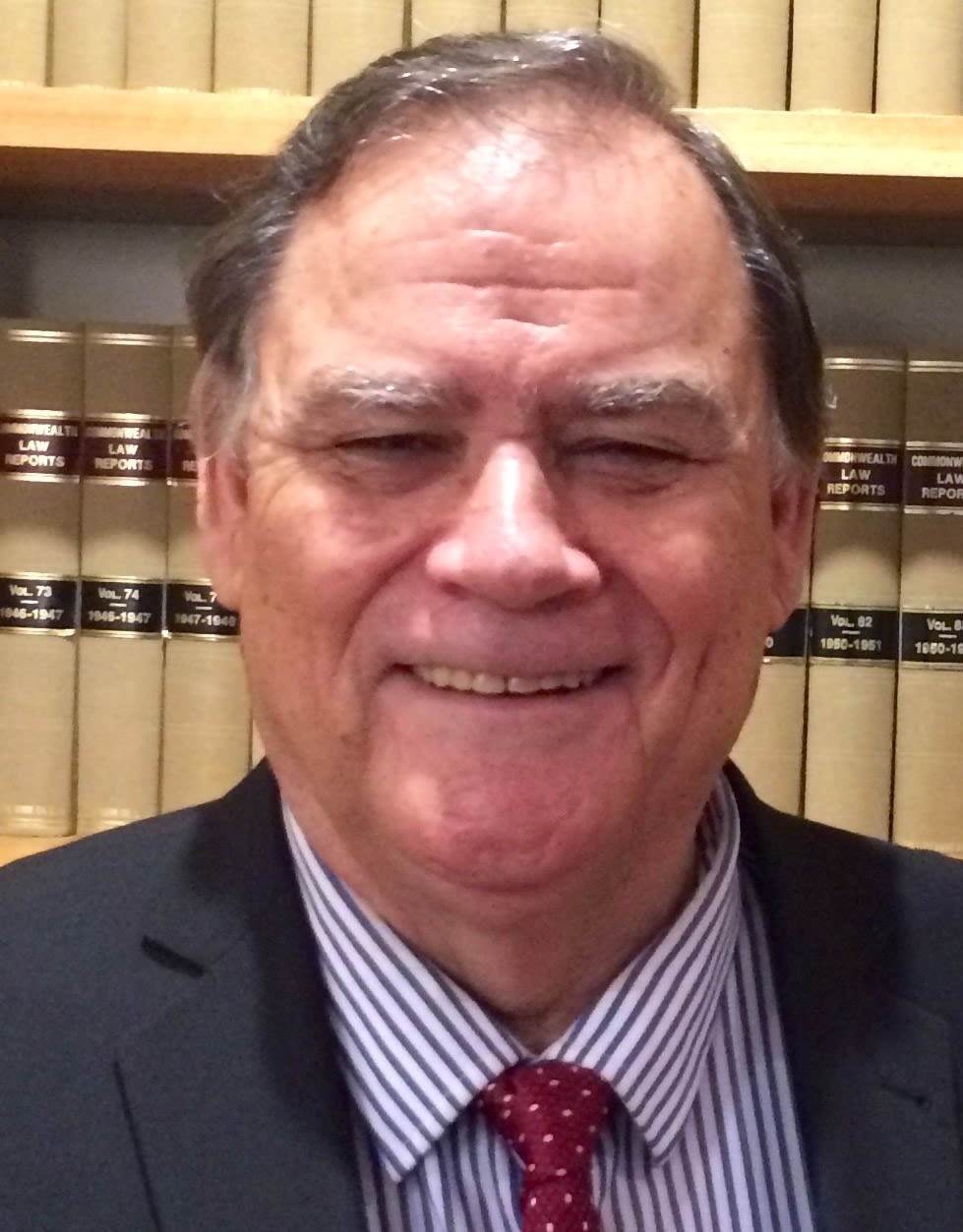 Adjunct Professor The Honourable Matt Foley
Bachelor of Laws 1983; Bachelor of Social Work 1975; Bachelor of Arts 1971
St Leo's College
"The great Aboriginal poet Oodgeroo Noonuccal grasped the words, thoughts and actions to make a difference so I think that's something for the newcomers starting out at uni to give some thought to."
The Honourable Matt Foley is a barrister, former minister and social worker with a lifetime of service to the people of Queensland.
Upon graduating with a Bachelor of Arts in 1971, Mr Foley held a particular interest in Aboriginal and Torres Strait Islander affairs. He worked for the Aboriginal and Torres Strait Islander Legal Service from 1974-1978. During this time he coordinated the Legal Service's submissions to the 1976-1977 Lucas Commission, leading to the law reform of police questioning of Indigenous Australians and others facing disadvantage before the law.
His advocacy for Indigenous Australians and others facing disadvantage drew him to study law. He was admitted as a Barrister of the Supreme Court of Queensland and the High Court of Australia in 1983, and later to the High Court of New Zealand.
From 1985-87 Mr Foley served as President of the Qld Council for Civil Liberties.
In 1989, Mr Foley was elected as the Member for Yeronga in the Queensland Parliament, where he served until 2004. Mr Foley served as a Minister in four governments including as Attorney-General and Arts Minister for the Goss and Beattie governments.
As Arts Minister, Mr Foley was the Minister responsible for establishing the Gallery of Modern Art (GOMA), the Judith Wright Centre of Contemporary Arts, the South Brisbane home of the Queensland Theatre Company including the Bille Brown Studio (now Theatre) and the Playhouse at the Cultural Centre in Southbank. He also introduced the Public Art Policy requiring artwork to be "built in" to the design and construction of new Queensland Government buildings.
He is passionate about gender equality and during his time as Attorney-General was responsible for the appointment of many women Justices to the Queensland Supreme Court. During this time, Mr Foley introduced Queensland's first legislation on de facto property rights for opposite and same-sex couples. He also introduced the Guardianship and Administration Act 2000 which revolutionised access to justice for people with a decision-making incapacity such as those suffering from Alzheimer's disease.
Mr Foley remains committed to his work, regularly delivering lectures to social work students, and continues to offer his professional services to the disadvantaged.
Listen to a UQ Alumni podcast with The Honourable Matthew Foley: 
Social work, politics and reform with The Honourable Matthew Foley
---
Indigenous Community Impact Award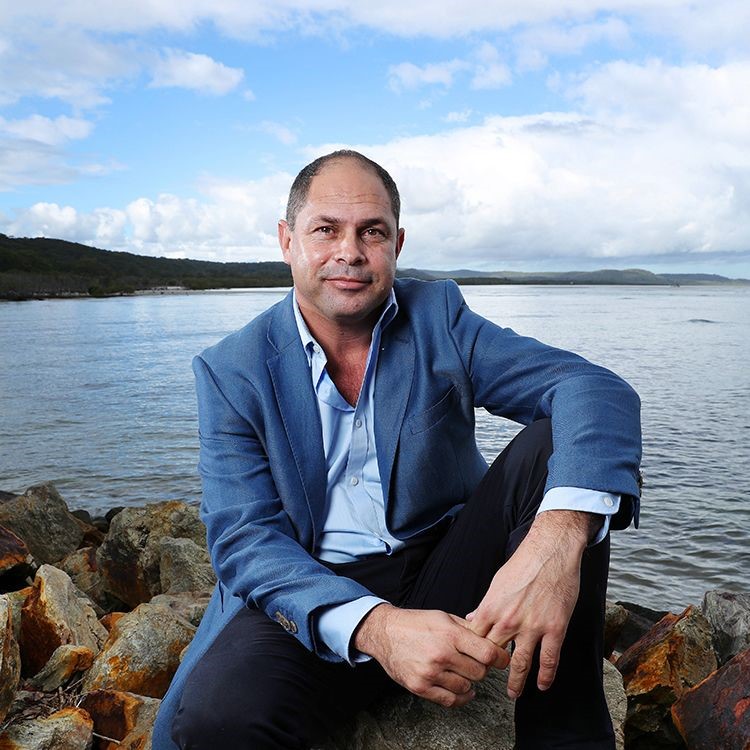 Mr Cameron Costello
Bachelor of Laws (Hons) 2005
"There's a growing awareness and collaboration from all areas of government to work with First Nations people to allow them to become active participants and active custodians, together."
Mr Cameron Costello is a Quandamooka man and is currently the CEO of the Quandamooka Yoolooburrabee Aboriginal Corporation (QYAC). QYAC is a Registered Prescribed Body Corporate (PBC) created under the Native Title Act 1993 to manage the recognised Native Title rights and interests of the Quandamooka People. In this role, Mr Costello is responsible for balancing the competing demands of achieving sustainable economic outcomes while ensuring the interests of the Quandamooka People are represented. QYAC has three key strategic goals; to secure the Quandamooka Estate, to engage and protect the Quandamooka knowledge and to become self-sufficient.
Passionate about protecting the natural biodiversity of Country, Mr Costello works closely with the Quandamooka People and Elders, Government and industry to progress strategic plans while focussing on sustainable and culturally appropriate economic development. This includes jointly managing national parks and running successful 100% Aboriginal owned campgrounds on both Minjerribah (North Stradbroke Island) and Mulgumpin (Moreton Island).
Mr Costello previously spent four years working with the Queensland Government as the Program Manager for Backing Indigenous Art, a four-year $11.2 million initiative for developing a sustainable Indigenous arts industry in Queensland. In this role, Mr Costello worked on developing the Cairns Indigenous Art Fair and the Djumbunji Press Printmaking Centre, as well as building a Skills and Opportunities Grants Program.
Mr Costello sits on the Boards of the Queensland Tourism Industry Council, the Queensland Koala Advisory Council and is a Director of the Moreton Bay Foundation.
Listen to a UQ Alumni podcast with Cameron Costello: 
Native Title rights and the future with Cameron Costello
---
See the full list of 2020 UQ Alumni Award recipients.
Contact: BEL Communications, media@bel.uq.edu.au