For the first time in two years, The University of Queensland Law School community has come together to celebrate the UQ Law Awards.
Spirits were high as UQ law students, their family and friends, staff, special guests and members of the profession gathered at Customs House – a welcome return to in-person awards following the COVID-19 pandemic.
The annual event recognises outstanding student academic achievement, contributions to the pro bono space, and the dedication of the School's teaching staff.
Bachelor of Laws (Honours) student Grace Vipen said the awards felt especially meaningful this year.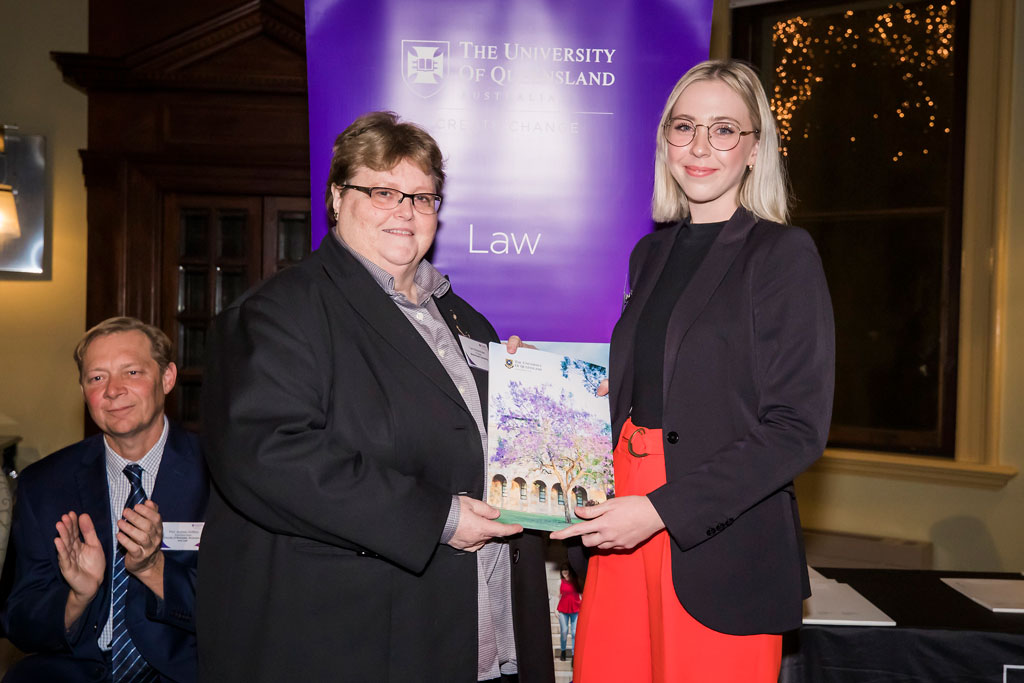 "Like so many others, my mental health deteriorated a bit last year, and it was a particularly difficult time to keep my motivation up and maintain my grades," Ms Vipen said.
"This is actually the first year I've ever received a Law Award.

"It's special to me that it happened in my last year of study and alongside so many changes and challenges."
Despite these hurdles, Ms Vipen secured the Maria De Donatis Memorial Prize in Corporate Law and jointly received the Queensland Environmental Law Association Prize in Environmental Law.
Looking back, Ms Vipen said she believed there were three key ingredients to her success.
"The three factors that stand out are the support of close friends in law, the insight I gained from employment in the legal sphere alongside my studies, and my commitment to recognising and accepting when I needed to slow down or stop when it got too overwhelming," Ms Vipen said.
"I know I have a good work ethic – I had to juggle living out of home, working, studying and also having a life.
"But I don't think that gets anyone very far if they're not conscious of burn-out and their own wellbeing.
"This mentality was probably what got me through 2020 and saw me still do well despite all the challenges."
Her future looks bright: in July, she will formally graduate from the Law School after finishing her studies over the Summer Semester. She is currently working with Allens as a law graduate in their construction disputes team and plans to be admitted as a lawyer shortly after graduation.
Acting Head of School and Academic Dean of Law Professor Rick Bigwood congratulated Ms Vipen, her fellow award-winners and all law students and staff on their resilience during 2020.
"While we have returned to 'business as usual' – or close to it – I want to thank you for your tenacity through the ups and downs," Professor Bigwood said.
"It was a challenge, but you met it with determination."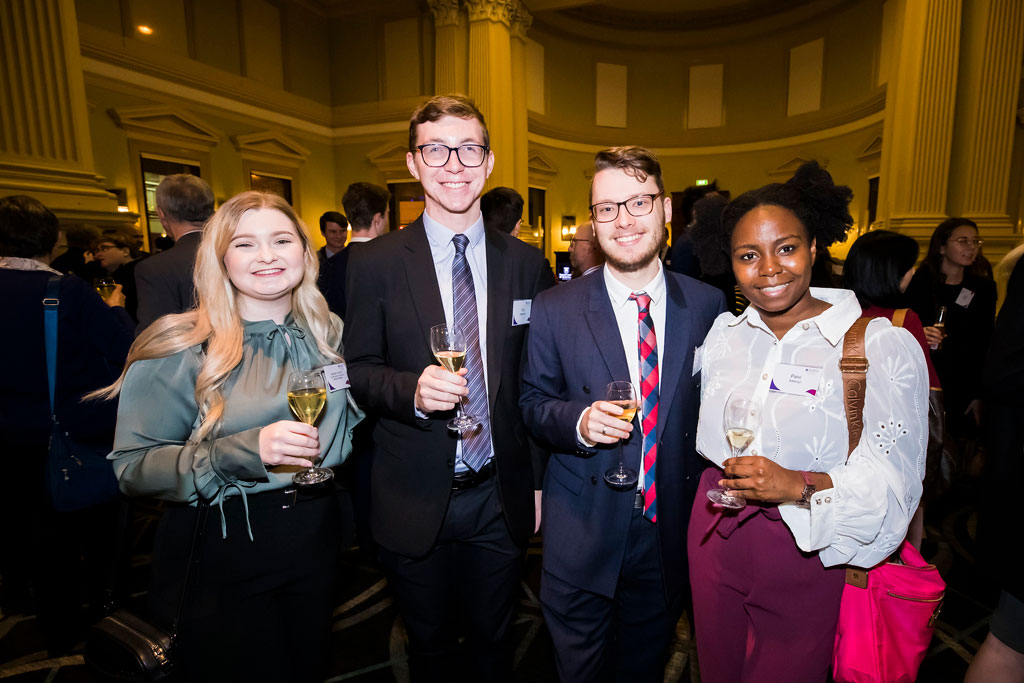 More than 140 students received prizes at the 2021 UQ Law Awards.
Attendees heard from speakers including Professor Bigwood and Law School Adjunct Professor Iyla Davies OAM, the Non-Executive Director of Metro South HHS and Chair of All Hallows' School.
---
View the 2021 UQ Law Awards photo album. 
Contact: BEL Communications, communications@bel.uq.edu.au