The Justice Centre Hong Kong (JCHK) is a not-for-profit and non-political organisation in Hong Kong whose aim is to support asylum seekers, refugees, and victims of torture, trafficking and forced labour in navigating the Hong Kong Refugee and Immigration system. They adopt a client-centric and holistic approach with respect to providing legal guidance in addition to social, psychosocial and welfare support.
JCHK is passionate about mentoring and training new lawyers through internships and legal clinics and in the summer of 2021, they ran their inaugural virtual internship with UQ. Students undertaking the internship received a New Colombo Plan Mobility Grant to help fund the experience. 
Undergraduate law students Louis Laing, Kirsty McRuvie and Georgia Whybird share their experience participating in the Summer 2021 virtual internship with Justice Centre Hong Kong facilitated by the UQ Pro Bono Centre as part of LAWS5233 Transnational Perspectives in Law.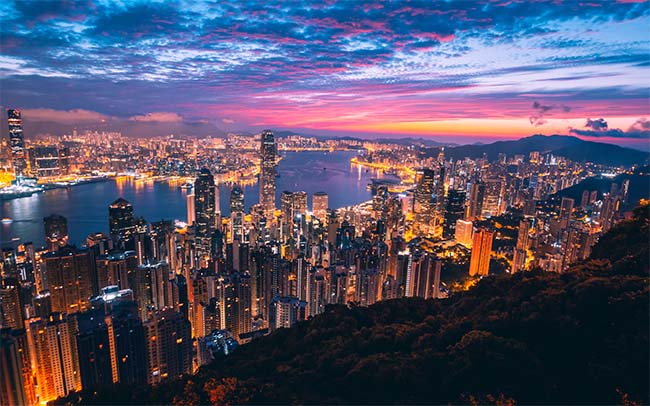 First impressions – were you nervous about what to expect and how did it live up to expectations?
Initially, there were some nerves associated with the online aspect of the internship. Prior to starting we were concerned about the high expectations JCHK may have for students. Not least of all because of the work they do, but because of their immense reputation and the prestige of international institutions they have worked with in the past.
However, JCHK developed a comprehensive training program itinerary which they shared prior to commencement. As soon as we received the program, it became abundantly clear that they were well organised and extremely proficient in training and mentoring undergraduate students. The training was pitched at an undergraduate level, for students with little to no experience in Hong Kong Immigration Law. The communication from JCHK in the week leading up to our start date was informative, warm, engaging and enthusiastic. There was also an emphasis on the enthusiasm of other JCHK staff, about the clinic and working with UQ students, which we experienced in every interaction with them throughout the internship.
Were you worried about doing the clinic online instead of in person?
Yes. The worry was mostly associated with the inevitable lack of regular engagement with staff and trainers that you would normally get if you were in a face-to-face workplace where you could 'pop-in' to ask questions or get advice. We were also understandably disappointed at not having the opportunity to experience life, culture and working in Hong Kong.
Nonetheless, the skills and experiences attained through this internship were invaluable. JCHK and the UQ Pro Bono Centre did everything they could to make the virtual experience as positive and engaging as possible. Their staff were generous with their time and offered to connect outside of the training sessions if we had questions or wanted to talk more about a topic. Since the internship's conclusion, we have connected with JCHK staff and have continued to build relationships with each other.
What sort of activities did you take part in, and what stood out?
There were four main components to our internship: orientation, training, casework and project work. 
The orientation introduced us to all aspects of JCHK - from psychosocial support to policy, welfare, outreach and legal. It was surprising and incredibly informative hearing from departments over and above legal as it showed us - as law students - that these real situations are not solely about the law.
The training on refugee law was comprehensive but not overwhelming, and it was presented in a way which was easy to retain. Different staff members facilitated the training which was ideal because they imbued their presentations with personal stories from their own cases, and they all had different presentation styles (invaluable when everything is online!)
For casework, we were able to help our supervisors with their current clients. Our casework manager was very supportive and hands-on. We felt as though we were truly contributing to our clients' future protection in Hong Kong. The casework was varied, and we encountered tasks we were not previously familiar with, including preparing a case for judicial review or for a subsequent claim. This broadened our understanding of Hong Kong refugee law, judicial review and general problem-solving.
For the project work, we were divided into groups to conduct research projects associated with JCHK's advocacy work. It was varied and often relevant to the casework. Some students also had the opportunity to participate or conduct interviews with clients, which was a valuable experience.
What lessons did you take from your placement?
Most of the students doing the internship were already aiming for a human rights trajectory in their career path but, regardless of their interests, working with JCHK emphasised that legal clinics should have a holistic structure. It is not just about the legal problems that the client has, it i's also about their physical and mental health. This reinforced the importance of a human-rights based approach to lawyering.
We all had preconceived notions about what refugee law was like in Hong Kong; that it would be quite liberal given Hong Kong's long immigration and refugee history. Those ideas were immediately challenged however as we learnt more about refugee law in this different jurisdiction, not only in terms of the legal outcomes for asylum seekers but also in the relatively negative public perception of asylum seekers and refugees in Hong Kong. It opened our eyes to the need to be critical of our own cultural biases and assumptions when grappling with the differences between Australia and Hong Kong, or any other jurisdictions
Any advice for students thinking about international clinical placements?
Everyone at JCHK was so lovely, and they were all happy to connect via LinkedIn during and following the clinic. It is important as a law student to have great connections, so our advice is not to be afraid of keeping your network growing and take the first step in making a connection!
Importantly, even as a full-time intensive subject, LAWS5233 is very manageable and more enjoyable and educational in that format. The course is designed to help you succeed and get the most out of the experience. Take the chance and go for it!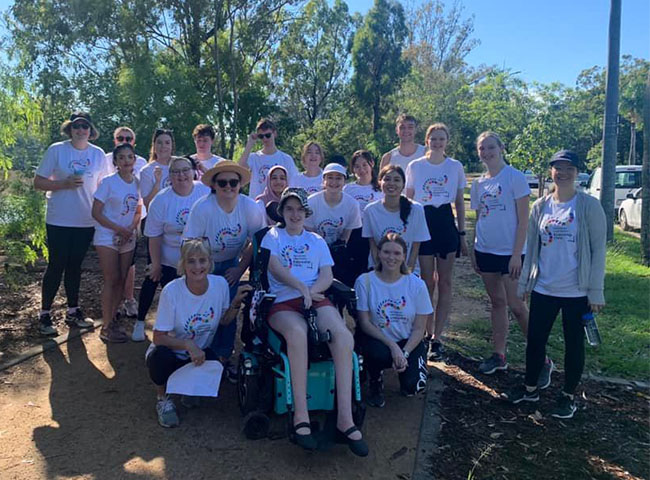 Find future offerings of LAWS5233 Transnational Perspectives in Law and other overseas study opportunities, and follow the UQ Pro Bono Centre on Facebook.