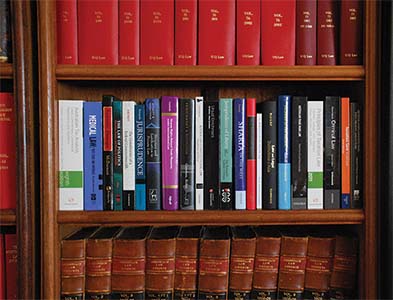 The Centre for Public, International and Comparative Law & the HDR office invite you to a seminar titled, Publishing a Book.
If you are thinking about publishing a book, the following questions may come to mind:
Who should I approach with an idea for a book?
Can I re-publish my articles in book format?
Am I wasting my time writing a book proposal?
What does a publisher look for in a book proposal or manuscript?
Who decides whether or not my book is published?
Purpose
These and other questions will be discussed in a lunchtime seminar addressed to HDR students and ECRs (though all are welcome!). It is an informal session with the purpose of making the processes of publishing (e.g. submission, review and decision making) more transparent.
Refreshments will be provided.
Format: 20 minute presentation followed by Q&A. 
Please RSVP to events@law.uq.edu.au
Speaker
Ann-Christin Maak-Scherpe is heading Intersentia's Cambridge (UK) office as General Manager and Publisher. She holds law degrees from a civil law (German State Exam, University of Hamburg) and a common law jurisdiction (LLM with first class honours from the University of Auckland). During her studies she worked for five years at the Max Planck Institute for Comparative and International Private Law in Hamburg. Her academic and particularly comparative knowledge means that she is uniquely placed to work with authors of both common law and civil law backgrounds.
About Intersentia
Intersentia is an independent and rapidly developing international publishing house based in Cambridge. Our title list covers the core of private and public law, as well as criminal law, European Union law, comparative law, international law, and human rights. We publish academic and professional monographs, edited collections and textbooks in the UK, Europe, Asia, Australia, and North and South America.
Venue
Level 3, Forgan Smith Building
The University of Queensland
Room:
Sir Gerard Brennan Boardroom (W353)