This year's Sir Harry Gibs Lecture will be hosted by Professor Aidan Byrne, Provost, at the Queensland Brain Institute Auditorium ( Building 79 | view in UQ Maps).
We are pleased to announce that the guest speaker will be Mr Deng Thiak Adut.
About Deng Adut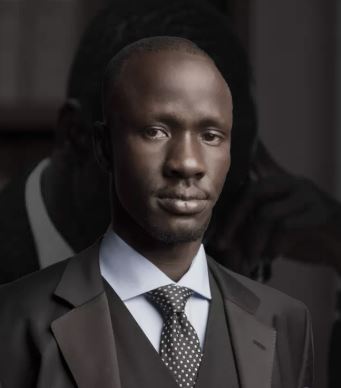 Deng Adut is one of Australia's best-known lawyers for his work in the courtroom and as a community leader. He is the 2017 NSW Australian of the Year and a recipient of the prestigious Law Society President's medal. Deng has been described as the Pride of Australia by News Corporation. He was invited by NSW Premier Mike Baird to give the 2016 Australia Day Address, which drew critical acclaim home and abroad. 
In 2016, Deng also published a critically acclaimed memoir, Songs of a War Boy, about his journey from child soldier and refugee, to putting himself through law school and becoming one of Australia's best lawyers. He was the subject of a portrait that won the People's Choice at the Archibald Prize. His life story recently featured in an advertisement for Western Sydney University, which went viral.
Deng is a co-founder and partner at Australian Criminal Law Group, practising in the areas of criminal and immigration law. Prior to this, he practised at 3 reputable Sydney criminal law firms, has demonstrated a remarkable commitment to social justice, working at Blacktown Local Court as a liaison officer to the local Sudanese community and at Parramatta Community Justice Clinic, providing disadvantaged members of the community access to the legal justice system. Deng regularly acts as a spokesperson for the Sudanese community and has frequently appeared in the media to advocate for their interests. Deng is committed to making a positive difference and in doing so, devotes much of his time to mentoring and supporting the community.  To this end, Deng founded the John Mac Foundation,  a charity working to educate and empower refugees and people whose lives have been interrupted by war.
Visit Deng's website  Visit John Mac Foundation Visit Australian Criminal Law Group
About UQLS Sir Harry Gibbs Lecture
The Sir Harry Gibbs lecture is organised by the University of Queensland Law Society and the TC Beirne School of Law.  It is delivered to UQ students and staff by a prominent legal, political or community figure speaking on important contemporary issues.
The Society, the largest independent student organisation in Queensland, was founded in 1937 by Sir Harry Gibbs. The Society aims to enrich the law school experience for our members, many of which have gone on to achieve great success as community leaders, legal practitioners, political figures and members of the judiciary.
In keeping with that mission, the annual Sir Harry Gibbs Lecture was established in 2012 to engage prominent legal and political figures to address students and staff of the UQ Law School on important contemporary issues. Past speakers include Mr Julian Burnside AO QC, Professor Graeme Orr, the Honourable Justice Patrick Keane and the Honourable George Brandis QC, Attorney General for Australia. The popularity of the lecture has grown since its creation, with approximately 400 attendees at the 2016 lecture given by the Honourable Michael Kirby AC CMG.
Venue
QBI Auditorium
Level 7, Building 79
UQ St Lucia