The Role of Democracy in Private Law
3 November 2021

1:00pm

–

2:00pm
Title: The Role of Democracy in Private Law
Speaker: Dr Arie Rosen
Time and date: 1 - 2pm, Wednesday 3rd November 2021
Where: Law School Board Room (W353), Level 3, Forgan Smith Building, The University of Queensland, St Lucia (and on Zoom).
Zoom link: https://uqz.zoom.us/j/83136299524
Abstract
This is a draft chapter from the forthcoming volume of the Oxford Studies in Private Law Theory. The purpose of this chapter is to evaluate the division of labour between democratic and professional procedures for generating private law. By 'professional procedures,' I mean both adjudication and legislative processes controlled by members of the legal profession. By 'democratic procedure,' I mean legislation in which democratic processes of elections, representation, deliberation, and voting meaningfully shape the content of the law.
About the speaker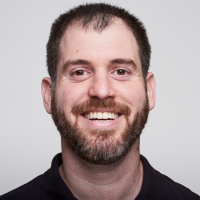 Arie Rosen is a legal theorist with interests in general jurisprudence, constitutional theory and philosophy of private law. He is currently a senior lecturer at the University of Auckland, NZ, having previously completed his BA/LLB at Tel Aviv University in Israel and his LLM and JSD at New York University in the US. His published work covers methodological questions in jurisprudence, the theory of authority, statutory interpretation, and the relations between the concept and the nature of law. His current research on democracy and contract law is funded by a Marsden Grant, awarded by the Royal Society of New Zealand.
About Australian Centre for Private Law Events
The mission of the ​Australian Centre for Private Law is to foster the development and understanding of the private law through advanced theoretical, doctrinal, empirical and historical research, and the dissemination of that research through education and professional outreach. By supporting the work of its Fellows, the ACPL seeks to promote research in all areas of private law and to establish itself as a research centre of national and international importance. The core initiatives of ACPL are:
Research: To advance a deeper understanding of the structure, principles and policies of the private law through advanced theoretical, comparative, and empirical analysis.
Education: To promote, facilitate and disseminate the results of that research for the benefit of Australia's social and economic fabric.
Professional Outreach: To engage the judiciary and members of the legal profession in discussion about the values, goals and methods of private law and the respective roles of the judiciary, the legal profession and the academy in the interpretation and reform of private law.
The ACPL embraces all branches of private law, including the law of contract, torts, trusts, equity, property, unjust enrichment, including theoretical and jurisprudential dimensions and contextual applications thereof.
Venue
Level 3, Forgan Smith Building, The University of Queensland, St Lucia
And on Zoom
Room:
Law School Board Room (W353)