To be (Contracted) or not to be (Contracted)?
12 October 2021

1:00pm

–

2:00pm
Title: To be (Contracted) or not to be (Contracted)? The Doctrine of Election in the Context of Terminating a Contract for Breach. 
Speaker: Rosemary Gibson
Milestone: PhD Mid-candidature review
Time and Date: 1 - 2pm, Tuesday 12th October 2021.
Where:  Due to covid restrictions, in-person attendance is restricted to milestone participants. Guests are invited to attend virtually through via Zoom.
Zoom: https://uqz.zoom.us/j/88671432590
Abstract
Commercial contracts commonly include express clauses that confer upon one or both parties a power to terminate for breach by the other party. This paper will describe and analyse how the doctrine of election operates to regulate the exercise of express powers to terminate a contract for breach, in circumstances where the aggrieved party enjoys both an express power to terminate pursuant to such a clause, and a power to terminate at general law.
On one view, the question of election in this context does not arise because there is no inconsistency between termination pursuant to an express clause and termination at general law — the exercise of either power leads to the same result, namely, that the contractual relationship is brought to an end. On the other hand, if the remedial consequences that flow from the exercise of the powers are inconsistent, then the law requires the aggrieved party, at some stage, to make an election. This can have significant impacts in practice, both as to the damages to which the aggrieved party may be entitled to recover, and as to whether the contract was effectively terminated in the first place. This paper aims to provide a clear and principled articulation of the law on these issues. 
About the Speaker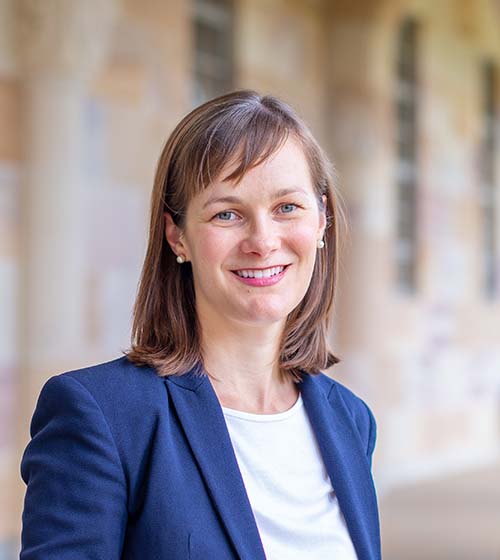 Ms Rosemary Gibson is a PhD candidate at the Law School. She has a particular interest in maritime and shipping law and the provisional title of her thesis is 'Termination Clauses in Commercial Contracts'. She is also an experienced commercial litigator. Before commencing her PhD, she practised for many years as a commercial lawyer, most recently in the Shipping & Transport team at a leading Queensland law firm, where she advised clients on a range of matters including cargo and wharf damage claims, ship groundings, charterparty disputes and marine insurance matters. She was one of the primary lawyers in the high profile Shen Neng 1 litigation in 2016. Her research interests also include private international law and insurance law.
Before commencing practice, Ms Gibson was an Associate to the Honourable Justice Chesterman RFD in the Queensland Court of Appeal (2010). She holds a Bachelor of Laws (Hons), a Bachelor of Arts, and a Master of Laws from the University of Queensland and was awarded the Faculty of Business, Economics & Law Dean's Honour Roll Award for Outstanding Academic Excellence in 2015.
Venue
Level 3, Forgan Smith Building, The University of Queensland, St Lucia. And via Zoom.
Room:
Law School Board Room (W353)