Out of Our Depth? Operational, Political and Legal Implications of AUKUS
12 October 2021

12:00pm

–

1:00pm
About this event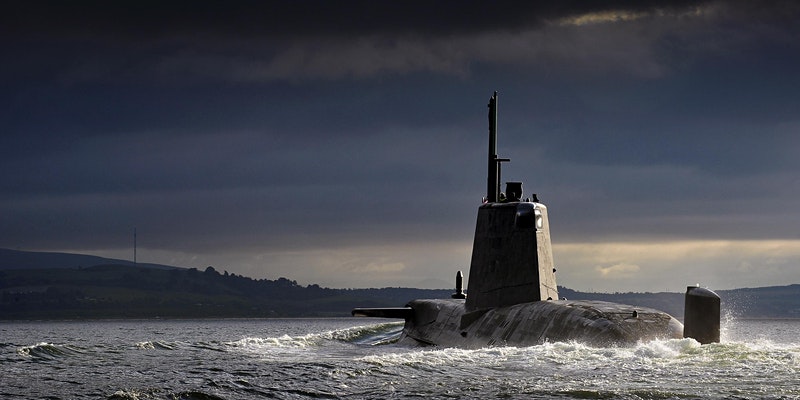 The recent announcement of the AUKUS arrangement — under which Australia would acquire 8 nuclear-powered submarines with US and UK technology — represents a major shift in Australia's defence policy.
AUKUS has been hailed as a significant enhancement to the defence cooperation between Australia, the US and the UK. At the same time, the submarine deal has upset France, annoyed China and disquieted Indonesia. A wide range of commentators have questioned the prudence of the decision on both strategic and economic grounds.
Join us for a lunchtime discussion of AUKUS with a cross-disciplinary panel of experts:
David Nicholls is the Executive Director of the Submarine Institute of Australia. A former submarine commander in the Royal Australian Navy, he now works as a defence industry consultant.
Matt McDonald is an Associate Professor in The University of Queensland's School of Political Science and International Studies. His research focuses on critical theoretical approaches to security and their application to issues such as Australian foreign and security policy, and Asia-Pacific security dynamics.
Monique Cormier is a Senior Lecturer in the University of New England's School of Law. Her research covers international criminal law, and legal issues relating to nuclear disarmament and extended nuclear deterrence.
The panel will be moderated by Rain Liivoja, Associate Professor in The University of Queensland's School of Law and head of the Law and the Future of War Research Group.
Attending the event
This event will take place on the Zoom platform. A link will be emailed to registered participants in the lead-up to the event.
Please note that some states and territories will have switched to summer time:
12–1pm AEST (Brisbane)
1–2pm AEDT (Sydney, Canberra, Melbourne, Hobart)
12.30–1.30pm ACDT (Adelaide)
11.30am–12.30pm ACST (Darwin)
10–11am AWST (Perth)
Image: HMS Ambush, a nuclear-powered Astute-class attack submarine, returning to HMNB Clyde in Scotland. Photo: CPOA(Phot) Thomas McDonald. Crown Copyright. Used under the Open Government Licence v3.0.
About Featured events
A selection of events relevant to law students, practitioners and staff hosted in collaboration with organisations outside the UQ School of Law.