2021 Richard Cooper Memorial Lecture
28 October 2021

5:00pm

–

6:00pm
This year's lecture,  The Image and the Search - An idiosyncratic overview, will be presented by The Honorable John Alfred Dowsett AM QC. The lecture will address aspects of the Native Title Act 1993 and approaches taken in implementing that Act.
The Hon. John Alfred Dowsett AM QC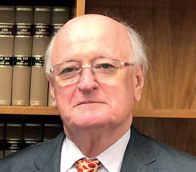 The Hon. John Alfred Dowsett AM QC served as Judge of the Federal Court Australia between 1998 until 2018, having previously served as a Judge of the Supreme Court of Queensland (1985-1998) and as an additional Judge of the Supreme Court of the Australian Capital Territory (2004-2018). In 2018, the Hon. John Alfred Dowsett AM QC was appointed President of the National Native Title Tribunal for a five year term.
President Dowsett was called to the Bar in 1972 and appointed as Queen's Counsel in 1982. The President is a Life Member of the Bar Association of Queensland and was Chair of the Professional Development Committee (2004-2011).
The President was a Community Ordinary Member of The College of Law between 2011-2018 and was made an Honorary LLM and Fellow in 2016.
In 2012, President Dowsett was made a Member of the General Division of the Order of Australia for "service to the law and to the judiciary, to professional associations, and to legal education in the area of litigation and dispute resolution".
Event gallery
Click the below image to view the full event gallery.
About Richard Cooper Memorial Lecture Series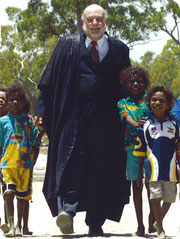 The Richard Cooper Memorial Lecture is a joint initiative of the TC Beirne School of Law and the Federal Court of Australia. The series was established in 2005 in honour of the late Justice Richard Cooper of the Federal Court of Australia, who passed away suddenly on 14 March 2005. It is dedicated to the strong interests in maritime and native title law which he developed over the course of a long and distinguished legal career.
Find out more about the Richard Cooper Scholarship 
Venue
Court 1, Level 7, Harry Gibbs Commonwealth Law Courts, 119 North Quay, Brisbane QLD 4000.
And broadcast live via Zoom.