Life and Death in Private Law
23 September 2022

5:00pm

–

6:00pm
Abstract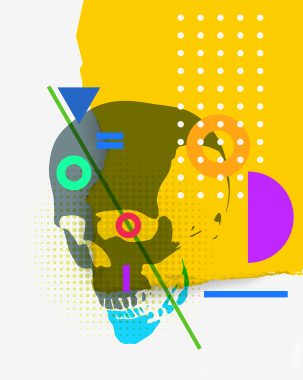 In an age of global pandemic and global warming, the concepts of life and death are increasingly and unavoidably present in our every-day lives. At the same time, life and death are at the edges of private law. They are the beginning and end of the legal person that is the private law subject, the instigator and terminator of rights, interests, and obligations, and the nominal separator of particular fields of law (medical law from succession law, for example). In this way, life and death, as legal antonyms, are conceptual fault lines that have the potential to test the limit of private law principles and norms.
This colloquium is a joint enterprise of the Australian Centre of Private Law and the Bar Association of Queensland. It will bring together leading academics, legal practitioners, and members of the judiciary to engage with the shifting sands of life and death in challenging and diverse ways. It will explore what life and death can tell us about private law, and, perhaps, what private law can tell us about the meaning and value of life and death in contemporary society.
Further information: please contact Dr Kate Falconer k.falconer@law.uq.edu.au
About Australian Centre for Private Law Events
The mission of the ​Australian Centre for Private Law is to foster the development and understanding of the private law through advanced theoretical, doctrinal, empirical and historical research, and the dissemination of that research through education and professional outreach. By supporting the work of its Fellows, the ACPL seeks to promote research in all areas of private law and to establish itself as a research centre of national and international importance. The core initiatives of ACPL are:
Research: To advance a deeper understanding of the structure, principles and policies of the private law through advanced theoretical, comparative, and empirical analysis.
Education: To promote, facilitate and disseminate the results of that research for the benefit of Australia's social and economic fabric.
Professional Outreach: To engage the judiciary and members of the legal profession in discussion about the values, goals and methods of private law and the respective roles of the judiciary, the legal profession and the academy in the interpretation and reform of private law.
The ACPL embraces all branches of private law, including the law of contract, torts, trusts, equity, property, unjust enrichment, including theoretical and jurisprudential dimensions and contextual applications thereof.
Venue
Bar Association of Queensland
Ground Floor, Inns of Court
107 North Quay, Brisbane