Mandate or Market? International Organisations and the Private Sector
26 April 2018

3:00pm

–

4:30pm
It is a truism to claim that international organisations (IOs) are often associated with some public good, whether the achievement of global health, the protection of culture heritage, or facilitation of communication. What is less often realised is that in doing their work, IOs inevitably affect the private sector, and their work may benefit some at the expense of others. In this talk, Professor Jan Klabbers will provide a possible framework for looking at relations between IOs and the private sector and will address how these relations come to affect the dominant theory underlying IO law, or whether the tension between mission and market forces a re-thinking of IO law.
Recommended background reading: Jan Klabbers, 'The Transformation of International Organizations Law' (2015) 26 European Journal of International Law 9–82 <http://www.ejil.org/pdfs/26/1/2560.pdf>
Presented by Professor Jan Klabbers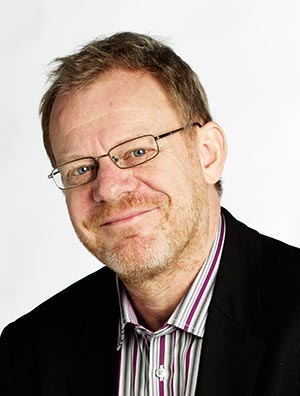 Jan Klabbers is currently Academy Professor at the University of Helsinki, holding the Martti Ahtisaari Chair while on leave from his regular position as Professor of International Law. His current research project focuses on ethics and global governance, more in particular on whether there might be ways to develop a virtue-based approach to global governance. He also regularly publishes on the law of international organisations and the law of treaties, and has a keen interest in international legal theory. His books include International Law (2d ed 2017), An Introduction to International Organizations Law (3d ed 2015), Treaty Conflict and the European Union (2008) and The Concept of Treaty in International Law (1996). He has held visiting positions at, amongst others, New York University Law School, the Graduate Institute of International and Development Studies (Geneva), Sorbonne, and Erasmus School of Law (Rotterdam).
Venue
TC Beirne School of Law
Level 2, Forgan Smith Building
The University of Queensland, St Lucia
Room:
Sir Harry Gibbs Moot Court (W247)