UQ's world-class postgraduate qualifications can help advance your career.
Whether you are interested in coursework, research programs or a one-off short course (CPD or non-award), we provide excellence in research and teaching quality and access to outstanding facilities and support. Courses are taught by academics and practitioners who are passionate about the law and legal education. Our course coordinators are selected for their recognised expertise, established research credentials and professional experience. 
Coursework programs
Our industry-focused coursework programs equip you with the skills to capitalise on today's commercial opportunities.
Research higher degrees
Undertaking a Research Higher Degree (RHD) is an ideal way to kickstart an academic career or to add an extra edge to professional practice.
One-off short courses
One-off short courses contribute to your ongoing professional development and allow you to earn CPD points. You may enrol in short courses in one of two ways. The basis of your enrolment will affect your entry and assessment requirements.
Non-award basis: Participants must meet the relevant course pre-requisites, are required to submit assessment and are awarded results, but are not enrolled in a University of Queensland undergraduate or postgraduate program. The course may be used for credit towards an award program in the future, subject to conditions at that time.
CPD basis: No particular entry requirements apply and participants are not required to undertake course assessment. The course may not be used for credit towards an award program. Courses presented as part of our CPD program are suitable for law graduates and professionals with an interest in contemporary legal issues.
Student stories
Katherine Matyja
Master of Laws
My lecturers and guest speakers were legal experts genuinely passionate about engaging LLM students. They have all worked in the field and understand the complexities of the law. I developed research and analytical thinking skills, which are applicable in any legal field. My LLM has given me the confidence to start working in a new area of law, knowing I have the legal foundation and support network to succeed.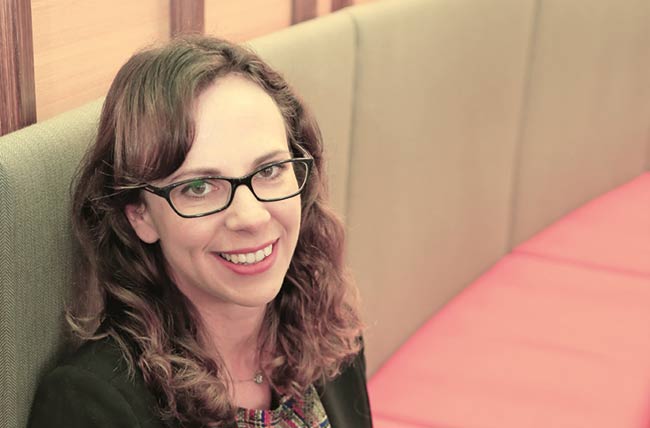 Information for international students
Information for International Students
Frequently asked questions
Questions about postgraduate study at the TC Beirne School of Law? Find the answers to frequently asked questions here, or contact us for more information.
Contact us to find out more about our internationally recognised postgraduate programs, applications, and our extensive co-curricular opportunities.