Solitary confinement in Queensland
Local and international experts discuss solitary confinement 
Professor Tamara Walsh, Helen Blaber, Dr Terry Kupers, Professor Nalini Nadkarni, Debbie Kilroy OAM. (Youtube, 58:39)
A panel of local and international experts met online 18 May 2020 to answer your questions about the joint Prisoners' Legal Service and UQ report on solitary confinement in Queensland.
Timecodes
01:20 - Why is solitary confinement damaging?
09:38 - Are people put in solitary confinement for their own safety?
20:42 - What are the alternatives to solitary confinement?
36:50 - What alternate interventions can be made in the moment to deescalate violent situations?
43:10 - How does increased communication and personal consideration affect prisoner behaviour?
52:42 - Panellist final remarks
---
Professor Tamara Walsh, Helen Blaber, Dr Terry Kupers, Professor Nalini Nadkarni, Debbie Kilroy OAM. (Youtube, 9:40)
Hear from local and international experts on why this research is so important – and why solitary confinement should be abolished in Queensland prisons.
About the panellists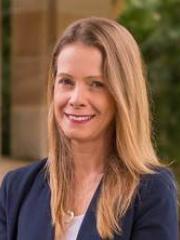 Professor Tamara Walsh has degrees in both Law and Social Work, and her interest is in social welfare law. Her research studies examine the impact of the law on vulnerable people including children and young people, people experiencing homelessness, people on low incomes, people with disabilities, mothers and carers. Most of her studies are socio-legal and empirical in nature, and she draws on human rights discourse and social exclusion theory to explore the influence that the law has on complex social problems. Her research has spanned 15 years and has been widely published, both in Australia and internationally.
Helen Blaber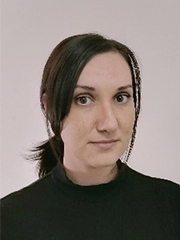 Helen Blaber is the Director and Principal Solicitor of Prisoners' Legal Service (PLS). PLS is a community legal centre that provides advice and representation on legal issues which occur in custody, including prison conditions and parole decisions. PLS works with the most vulnerable people in Queensland's prisons, including people experiencing a cross-section of cognitive disability, mental illness, lack of education, illiteracy, domestic violence and backgrounds of homelessness and trauma.  Helen holds a Master of Laws specialising in human rights and has conducted public interest litigation on behalf of people in prison for more than 8 years.
Dr Terry Kupers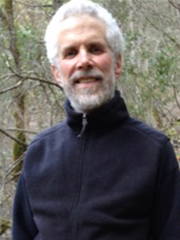 Dr Terry A. Kupers, M.D., M.S.P. is Institute Professor Emeritus at The Wright Institute and Distinguished Life Fellow of the American Psychiatric Association. He provides expert testimony in class action litigation regarding the psychological effects of prison conditions including isolated confinement, the quality of correctional mental health care, and the effects of sexual abuse in correctional settings.  
He is author of Solitary: The Inside Story of Supermax Isolation and How We Can Abolish It (Univ of California Press, 2017); Prison Madness: The Mental Health Crisis Behind Bars and What We Must Do About It (1999) and co-editor of Prison Masculinities (2002).  He is a Contributing Editor of Correctional Mental Health Report. He received the 2005 Exemplary Psychiatrist Award from the National Alliance on Mental Illness (NAMI).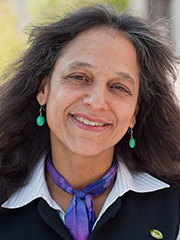 Dr Nalini Nadkarni is a Professor of Biology at the University of Utah. She is a forest ecologist who pioneered scientific studies of the rainforest canopy, supported by grants from the National Science Foundation and the National Geographic Society. She has written over 130 scientific articles and three scholarly books. Nadkarni is also a pioneer in innovating science engagement to raise awareness on the importance of trees and nature to people in all sectors of society, forging collaborations with artists, religious leaders, policy-makers, and prison wardens.
In 2003, she founded programs to bring science education, conservation projects, and nature imagery to adults and youth who are incarcerated. She has given two TED talks and numerous public and endowed academic lectures. Her work has been featured in journals ranging from Science to Playboy Magazine.
Nadkarni has received national awards, including a Guggenheim Fellowship, the AAAS Award for Public Engagement, the William Julius William Award for Achievement in Social Justice, the Archie Carr Medal for Conservation, and the National Science Foundation Public Service Award.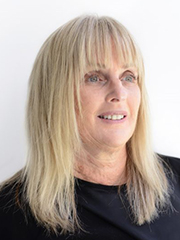 Debbie Kilroy is CEO of Sisters Inside and one of Australia's leading advocates for protecting the human rights of women and children through decarceration - the process of moving away from using prisons and other systems of social control in response to crime and social issues.
Debbie's passion for justice is the result of her personal experience of the criminal (in)justice system and an unwavering belief that prison represents a failure of justice. Debbie was in prison during a brief period of reform, allowing her to access opportunities for education, employment and day release, sharpening her special skill to 'think around corners'. During her time in prison, Debbie worked hard for a degree in Social Work and took on the huge task of turning her life around. Since then, she has qualified as a Gestalt Therapist and Legal Practitioner, and has completed a Graduate Diploma of Forensic Mental Health.
After her release in 1992, Debbie established Sisters Inside, which advocates for the human rights of women in the criminal justice system and responds to gaps in the services available to them.