This course provides an in depth examination of copyright law. It seeks to develop students' knowledge of the nature and significance of copyright (including moral rights) in Australia, and compare Australian law with that in jurisdictions including the UK/Europe, the US and Canada. It will pose normative questions about the appropriate scope of copyright protection.
It is assumed that students are familiar with basic principles of contract and property law.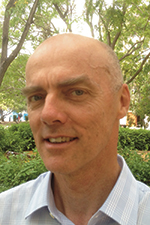 Tom Joyce is a law graduate of The University of Queensland. He also holds a Master of Laws from the London School of Economics where he specialised in intellectual property, and is admitted as a Barrister of the Supreme Court of Queensland. As the current University of Queensland Copyright and Library Lawyer Tom advises extensively on any aspect of copyright which affects the organisation.