Estate planning is essential for protecting and allocating assets in accordance with the wishes of an estate owner, as well as ensuring that they themselves are medically and financially cared for in the event that they no longer have the capacity to make their own decisions.
This course is an advanced level examination of the regulation, management and planning of wealth creation, wealth preservation, and wealth transfer in Australia. It aims to equip students with the knowledge and skills required to practise in estate planning, and to understand the ethical and practical issues that can arise.
Successful completion of the course should enable students to articulate clearly and coherently the legal and policy issues in relation to estate planning; formulate and investigate problems; create solutions; and innovate and suggest reform improvements in relation to the law.
An understanding of the law of succession is advantageous but not essential.
Dr John de Groot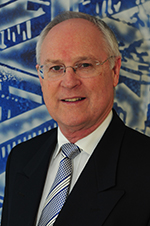 John de Groot is a leading specialist in wills and estates; an Accredited Specialist in succession law, and Special Counsel at de Groots Wills and Estates Lawyers in Brisbane.  In addition to authoring many publications on succession law, John has served as Chair of the Queensland Law Society's Succession Law Committee, and of its Advisory Committee on Specialist Accreditation (Succession Law). He is also an Adjunct Professor at the UQ Law School and a former President of the Queensland Law Society.
Topics covered include:
overview of estate planning within the domains of wealth creation, family and wealth protection and wealth transmission
the role of superannuation and testamentary trusts
key wealth creation issues; family and wealth protection issues
the role of insurance
guideline documents for executors, trustees, family and testamentary guardians
family constitutions; provision claims
binding financial agreements; enduring powers of attorney; advance health directives
will drafting
failure to explore 'what if' questions; taxation focus; defective asset protection planning; entity/ownership confusion
Course information
Course code
LAWS7703
CPD
This course may also be taken as a CPD course or a non-award course.