LAWS7708 Intellectual Property Law
This course is an introductory level examination of the general law and statutory protection of intellectual property in Australia, while also placing it in an international context. The course seeks to develop students' understanding of the various forms of IP protection including copyright, passing off, trademarks, designs, patents, confidential information, circuit layout and plant breeders rights. The course will focus on subject matter that is protected, the pre-conditions for protection, the nature of infringement, and the remedies for infringement.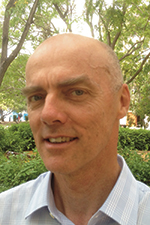 Tom Joyce is a law graduate of The University of Queensland. He also holds a Master of Laws from the London School of Economics where he specialised in intellectual property, and is admitted as a Barrister of the Supreme Court of Queensland. As the former University of Queensland Copyright and Library Lawyer Tom advises extensively on any aspect of copyright which affects the organisation.
Course information
Course code
LAWS7708
CPD
This course may also be taken as a CPD course or a non-award course.