LAWS7853 Law of the World Trade Organization
This course will introduce the international legal rules, principles and institutions of the World Trade Organization. Students who undertake this course will gain an understanding of the WTO legal regime through the major WTO Agreements as well as of substantive WTO law, drawing heavily on reports of the WTO Appellate Body and panels.
The course will cover the basic principles relating to trade in goods and trade in services, as well as some of the more specialised WTO Agreements. These will be examined through a consideration of the WTO Agreements and the legal disputes that have arisen under those agreements.
Students will be asked to think critically about the effect of the WTO's legal regime on Australia, and on developing countries. Although not a prerequisite, students are advised that some knowledge of international law, international relations and/or economics would be a distinct advantage.
Dr Peter Blanchard
Dr Peter Blanchard is a sessional lecturer at TC Beirne School of Law and Teaching Fellow at University of New South Wales Law School.  He has a doctorate in international trade law from the University of New South Wales Law School, a Masters degree in International Relations from Macquarie University and a B.A. in US history and economics from ANU.
Prior to completing his PhD Peter completed 30 years as a policy advisor and executive manager in both the public and private sectors in Australia.  From the mid 1990s until 2011 Peter was involved in the provision of e-commerce services to the international trade and transport industries, and the financial payments industries.  He is a former Deputy CEO of the Federation of Automotive Products Manufacturers and a former CEO of both the Australian Chamber of Shipping and Tradegate Australia Limited.
He has taught international trade law, international business law and Introduction to the American Legal System at the University of New South Wales.
Michelle Healy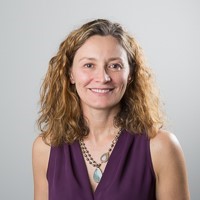 is a Senior Counsellor in the Legal Affairs Division of the World Trade Organization, where she advises panellists who serve as arbitrators on WTO dispute settlement panels. Michelle joined the WTO in 2007, and spent approximately 10 years in the Rules Division of the WTO, where she worked on a number of disputes involving trade remedies, including the disputes over subsidies to the European and U.S. large civil aircraft sectors, and the analysis of their economic effects. She has worked on the negotiations on subsidies and countervailing measures and the negotiations on fisheries subsidies and regularly conducts training on trade remedies, the WTO dispute settlement system and WTO principles, as part of the WTO's technical assistance and training activities.
Course information
Course code
LAWS7853
CPD
This course may also be taken as a CPD course or a non-award course.