As over 90% of Australian trade is transported by sea the law governing ships is of immense commercial importance. This course examines a broad range of maritime legal issues, such as the ownership and flagging of ships, salvage and wreck law, and liabilities arising from incidents such as collisions at sea and marine pollution.
Maritime Law is designed for lawyers and professionals who work for and within the maritime industry and those who wish to pursue an international career in the private or government sector, or in international trade. Participants who successfully complete the course will acquire the knowledge and skills to enable them to critically evaluate the fundamental principles which underpin maritime law, its enforcement and any current or future need for reform. These skills could be transferable to almost any jurisdiction in the world.
The Hon Chief Justice James Allsop AO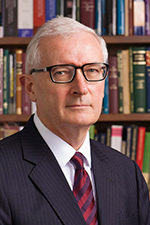 From 1981 to 2001 Chief Justice Allsop practised at the Bar in New South Wales and elsewhere in Australia. He was appointed Senior Counsel in New South Wales in 1994 and Queen's Counsel in Western Australia in 1998.
From 7 May 2001 to 1 June 2008 he served as a Judge of the Federal Court of Australia, undertaking the roles of trial and appellate judge on a full range of Federal Court work. From 2 June 2008 to 28 February 2013, Chief Justice Allsop was President of the New South Wales Court of Appeal. He was appointed Chief Justice of the Federal Court of Australia as of 1 March 2013.
From 1981 to 2014 Chief Justice Allsop taught part-time at the University of Sydney as a tutor and lecturer in property, equity, bankruptcy, insolvency, corporate finance and maritime law. He currently teaches part-time in maritime law at the University of Queensland. From 2005-2009, he was a member of the board of World Maritime University in Malmö, Sweden. From 2008 to 2011 he was a member of the Board of the Australian Maritime College. On January 2010, he was elected as an Honorary Bencher of the Middle Temple. On 19 March 2013 he was elected a member of the American Law Institute.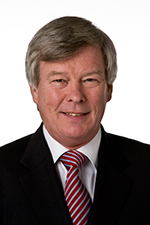 Peter provides arbitration, mediation and facilitation services globally in respect of commercial disputes, in particular cross-border disputes relating to trade and transport matters.
He is a Fellow of the Chartered Institute of Arbitrators, a Director and Fellow of the Australian Centre for International Commercial Arbitration (ACICA) and inaugural Chair of the Australian Maritime and Transport Arbitration Commission (AMTAC).
Since 2010 Peter has acted as an independent arbitrator in ad hoc and institutional arbitrations, including those conducted under the auspices of ACICA, the International Chamber of Commerce (ICC), the Hong Kong International Arbitration Centre (HKIAC), the London Maritime Arbitrators Association (LMAA) and the Singapore International Arbitration Commission (SIAC). He is an arbitration panel member of arbitration institutions in Australia, China, Hong Kong and Singapore.  
He lectures in international commercial arbitration and maritime law at universities in Australia and France.
Peter has practised as a dispute resolution lawyer for over 35 years, in particular in trade and transport disputes. 
Further details can be found at www.petermcqueen.com
Topics covered include:
an introduction to Australian maritime law
jurisdiction and division of maritime powers
ship ownership and registration
collisions
passenger liability
salvage
pilotage, towage and wreck
marine pollution
limitation of liability
port state control and regulation
admiralty jurisdiction and enforcement of claims
Course information
Course code
LAWS7865
CPD
This course may also be taken as a CPD course or a non-award course.