LAWS7868 International Commercial Arbitration Law
This course deals in depth with the full range of mechanisms available for international commercial dispute management. The principal focus is on the process of international commercial arbitration, which is one of the major growth areas of legal practice and possibly the most widely used dispute resolution method in international business.
This course is concerned with an international process. The course first analyses the basic concepts in international commercial arbitration and considers how it has developed into the coherent system of choice to resolve disputes in cross border transactions. The nature and history of the major international instruments governing international arbitration are explained. The legal environment of an international commercial arbitration and the resulting award is considered.
The course then addresses the practice and procedure of an international arbitration from the viewpoint both of legal representatives of the parties and of the members of an arbitral tribunal from the time of the dispute up to the making of the award.  The course also includes a brief comparative introduction to investment treaty arbitration and an explanation of the issues involved in drafting an international arbitration agreement.
Topics covered include:
advantages and disadvantages of international commercial arbitration
how the 'system' of international commercial arbitration has developed
commencement of the process
the hearing
the award
challenging and enforcing the award
drafting an effective clause in a commercial contract.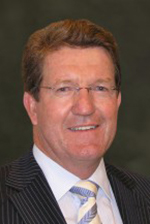 Malcolm Holmes practises as a senior counsel and chartered arbitrator in Sydney and London, and is an Adjunct Professor in International Commercial Arbitration at the University of NSW and the University of Sydney. In addition to his experience as an appellate advocate and in most forms of trial advocacy, Malcolm specialises in trade practices, equity, general commercial law and common law.
His memberships include the London Court of International Arbitration and the Board of Trustees of the Chartered Institute of Arbitrators; he is a Fellow and past President of the Australian Branch of the Chartered Institute of Arbitrators, and a Fellow of the Institute of Arbitrators and Mediators Australia, among others.
Course information
Course code
LAWS7868
CPD
This course may also be taken as a CPD course or a non-award course.