LAWS7868 International Commercial Arbitration Law
This course is an advanced study of international commercial arbitration, a process which has become a major growth area in legal practice, and is possibly the most widely used method of dispute resolution in international business.
During the course students will examine the principles of international commercial arbitration, analyse its development and study the most common legal and practical issues that may arise during the process. They will also be introduced to the practice and procedure of an international arbitration process from the perspective of the legal representatives of the parties involved, and of the members of an arbitral tribunal.
After successfully completing this course, students should be able to draft an appropriate form of international arbitration agreement, select an applicable arbitration institution, conduct the process and understand the challenges facing the parties, arbitrators and institutions involved.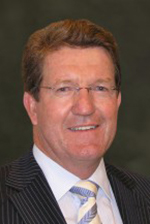 Malcolm Holmes practises as a senior counsel and chartered arbitrator in Sydney and London, and is an Adjunct Professor in International Commercial Arbitration at the University of NSW and the University of Sydney. In addition to his experience as an appellate advocate and in most forms of trial advocacy, Malcolm specialises in trade practices, equity, general commercial law and common law.
His memberships include the London Court of International Arbitration and the Board of Trustees of the Chartered Institute of Arbitrators; he is a Fellow and past President of the Australian Branch of the Chartered Institute of Arbitrators, and a Fellow of the Institute of Arbitrators and Mediators Australia, among others.
Topics covered include:
advantages and disadvantages of international commercial arbitration
how the 'system' of international commercial arbitration has developed
commencement of the process
the hearing
the award
challenging and enforcing the award
drafting an effective clause in a commercial contract
Course information
Course code
LAWS7868
Dates
3 - 6 March 2016; 9 - 12 March 2017
CPD
This course may also be taken as a CPD course or a non-award course.