LAWS7951 Marine Insurance Law
This course examines the law and practice of the modern marine insurance market within the context of international shipping and trade. It covers the legal principles relating to marine insurance, the market, and the special rules which distinguish this type of insurance from others.
Designed for lawyers and professionals working in the insurance and maritime sectors, the course will provide participants with comprehensive knowledge of this area of law, enabling them to understand the risks and resolve issues which may arise from marine insurance contracts.
Topics covered include:
marine insurance contracts and the risks covered by a marine policy
the role of disclosure in marine insurance
policy terms
the rights of the insured and the insurer following a loss
the nature of marine insurance law; formation of the contract; applicable law and arbitration; utmost good faith; the premium
contract terms; conditions and warranties; construction of the contract; insured perils; and war risks
losses and claims; measure of indemnity; subrogation; double insurance; abandonment; suing and labouring
the role of brokers; reinsurance; the London Market Hull clauses; and the London Market Cargo clauses
Professor Rob Merkin QC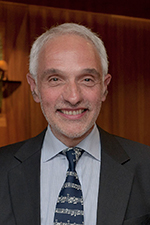 Professor Merkin is Lloyd's Professor of Commercial Law at the University of Exeter, and Special Counsel to DLA Piper.
He has published extensively and is a consultant to the English and Scottish Law Commissions for their project on insurance contract law reform. He co-authored with Ian Enright and Michael Kirby the fourth edition of Sutton's Law of Insurance in Australia, published at the end of 2014. He has written numerous books on insurance and reinsurance law in England, Australia, Hong Kong and New Zealand.
Professor Merkin is Vice-President of the International Association of Insurance Law (AIDA) and Secretary of the AIDA Reinsurance Working Party. He co-edits Lloyd's Law Reports and sits on the arbitral panels of the Singapore International Arbitration Centre and the Hong Kong International Arbitration Centre.
Course information
Course code
LAWS7951
CPD
This course may also be taken as a CPD course or a non-award course.