LAWS7953 International Dispute Settlement
This course examines the various non-judicial and judicial processes and institutions used in settling disputes in public international law. These processes include the development of `hybrid' mechanisms to address new and emerging types of dispute, UN Charter provisions discouraging resort to war by States, authorisation of the use of force to uphold the objectives and principles of the UN Charter, international humanitarian law, and peacekeeping.
The course aims to provide an understanding of the fundamental principles of public international law regulating the settlement of disputes between States, the range of procedures available, and the institutions that make up the settlement system.
Successful completion of the course should enable students to formulate proposals for improving dispute settlement procedures (both legal and political) in response to the evolving dynamics of inter-State relationships and changing approaches to international dispute settlement.
Topics covered include:
the nature of the system of international law and regulation and the evolution of concerted co-operation
conflicts and disputes in international law
international dispute settlement institutions
international dispute settlement mechanisms
non-judicial processes
judicial processes - international courts and tribunals
judicial processes - arbitration
regulation of the international use of force
Patrick Cavanagh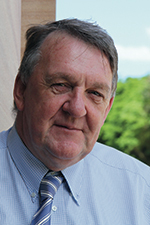 Pat Cavanagh has been involved in the commercial mediation and negotiation industry since 1986. He has a background as both a legal practitioner and an academic.  He has taught and privately consulted on ADR in Australia, New Zealand, Hong Kong, the United States, Malaysia, Indonesia and Canada. Patrick is currently undertaking a United Nations Development Programme that introduces mediation to the Turkish Civil Code.
Course information
Course code
LAWS7953
CPD
This course may also be taken as a CPD course or a non-award course.