A modern legal framework to enable global trade
The United Nations Commission on International Trade Law Regional Centre for Asia and the Pacific (UNCITRAL RCAP) and The University of Queensland's TC Beirne School of Law are proud to present the conference:
A modern legal framework to enable global trade: the new legislation on arbitration and on electronic transactions
This conference offers participants a unique opportunity to discuss and examine the impacts of the government's announcement that Australia will accede to the UN Convention dealing with electronic international contracts, and following the introduction of the Commercial Arbitration Bill 2012 into the Queensland parliament.
Featuring the Queensland Attorney General Jarrod Bleijie, and Luca Castellani, Head of UNCITRAL Regional Centre for Asia and the Pacific, among a distinguished assembly of international experts, lawyers and academics, this one-day event promises lively and informed discussion on e-commerce law from a State, national and international perspective.
The conference will be of interest and relevance to lawyers, academics, law students and internet businesses and users who wish to keep abreast of the latest changes impacting online contracts and dispute resolution.
Members of the legal profession may also claim CPD points for attending on a full-day basis.
Information correct as at date of event.
Philip Argy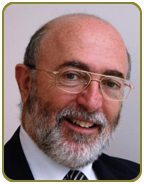 Philip Argy specialises in intellectual property, science, technology, consumer, franchising and competition issues and has an Australian Government Negative Vetting 2 security clearance enabling him to assist in cases involving classified information.  Philip left Mallesons Stephen Jaques (now called King & Wood Mallesons) at the end of 2007 after being with the firm for almost 32 years (24 of them as a partner). He established ArgyStar.com primarily to evangelise and implement dispute resolution and avoidance strategies in the IT sector, applying the  ADRoIT Principles, jointly promoted by the Australian Computer Society, IAMA, and the Project Management Institute. He is a director and founder of the Technology Dispute Centre and still maintains his eponymous law firm.
He is a barrister and solicitor of the Supreme Courts of New South Wales, the Australian Capital Territory, Victoria and Western Australia, a LEADR Advanced accredited mediator, a Fellow of the Institute of Arbitrators and Mediators Australia (IAMA) and was also one of the first mediators to be accredited under the National Mediator Accreditation System which came into force in 2008.
Philip was a member of the Federal Attorney-General's Electronic Commerce Expert Group and a member of the first auDA Names Panel that prepared the domain name eligibility and allocation policy for the .au space. He was also a member of the first auDA Competition Panel and he drafted the auDRP - Australia's domain name dispute resolution policy. Philip is also inaugural Chairman of the Registrants' Review Panel, established to resolve disputes between registrants and auDA over domain name cancellations. In Artificial Legal Intelligence, published in 1997 by Dartmouth Press, Philip is officially credited with having written the first legal expert system in Australia (which began life as his consumer rights problem-solving flowchart).
He is a past Chairman of the eCommerce Committee of the Law Council of Australia, a Past President and founding member of the New South Wales Society for Computers and the Law, and a long standing member of the Australian Corporate Lawyers' Association. Philip is also Chairman of the NSW Law Society's Legal Technology Committee and a member of the Dispute Resolution Committee as well as being a member of Australia's National Standing Committee on Cloud Computing. He is also a director of the Mediator Standards Board, and is a former chairman of the Webcast Committee of the International Technology Law Association.
The Honourable Jarrod Bleijie MP
Queensland Attorney-General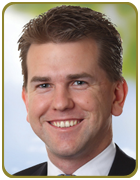 Jarrod Bleijie was appointed Queensland's Attorney-General and Minister for Justice by Premier Campbell Newman after the March 2012 State election. Jarrod Bleijie was elected to the Queensland State Parliament for the electorate of Kawana on the Sunshine Coast in March 2009, and re-elected in March 2012. He was appointed to the Shadow Cabinet in December 2010, as Shadow Attorney-General and Shadow Minister for Corrective Services. Prior to being elected to Parliament, Jarrod practised law in a respected Sunshine Coast firm, mainly in the areas of business, corporate, body corporate as well as property law. He has been a member of the Parliament's Legal Affairs, Police, Corrective Services and Emergency Services Committee and was previously also a member of the Law, Justice and Safety Committee, and the Legal, Constitutional and Administrative Review Committee.
Jarrod is involved in a large number of Sunshine Coast organisations. He is a Rotarian, a Lion, a former Board Director of Mercy Ships Australia, a Board Member of Sunshine Coast Youth Partnership Inc, and a Board Member of the Italian School Committee Inc. He is also the Patron of Kawana Soccer Club and the Kawana Waters Surf Lifesaving Club. A Justice of the Peace (Qualified) in Queensland, Jarrod studied law through Queensland University of Technology, completing his Articles of Clerkship on the Sunshine Coast.
Professor Lawrence Boo
LLB (Hons), LLM, FCIArb, FSIArb, FAMINZ, FACICA, Chartered Arbitrator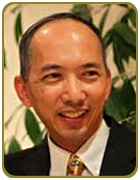 Professor Lawrence Boo heads The Arbitration Chambers since its founding in 1996. Formerly the Deputy Chairman (2004-2009) and first Chief Executive Officer and Registrar (1991-1996) of the Singapore International Arbitration Centre, Prof Boo is well recognised as Singapore's leading international arbitrator, having sat as arbitrator in more than 200 cases and written numerous awards. His cases included those administered by the ICC, CIETAC, SIAC, LCIA, HKIAC and ad hoc arbitrations. He has mediated over 75 disputes.
He is on the Panel of International Arbitrators and Mediators of the American Arbitration Association (AAA) New York, the China International Economic and Trade Arbitration Commission (CIETAC), China Maritime Arbitration Commission (CMAC), Beijing Arbitration Commission (BAC), Korean Commercial Arbitration Board (KCAB), the Kuala Lumpur Regional Centre for Arbitration (KLRCA) and the Hong Kong International Arbitration Centre (HKIAC).
The Chairman of the International Commission for Investment Disputes (ICSID) had in September 2011 nominated Prof Boo to the ICSID Panel of Conciliators for a term of 6 years.
Luca Castellani
Head, UNCITRAL Regional Centre for Asia and the Pacific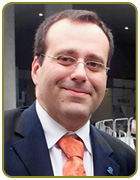 Luca Castellani is the Head of the United Nations Commission on International Trade Law Regional Centre for Asia and the Pacific (UNCITRAL RCAP) located in Incheon, Republic of Korea. He was formerly a legal officer in the secretariat of UNCITRAL, where he was tasked with the functions of secretary of the Electronic Commerce Working Group, and with the promotion of the adoption and uniform interpretation of UNCITRAL texts relating to sale of goods and electronic commerce. He is a member of the United Nations Network of Experts for Paperless Trade in Asia and the Pacific (UN NExT) Legal Advisory Group.
After graduating in law from the University of Torino, he received a doctoral degree in comparative law from the University of Trieste and a Master in International Law from New York University. He was admitted to the bar in Italy and held research lecturing positions in Italy (Università del Piemonte Orientale) and Eritrea (University of Asmara).
Luca joined the Office of Legal Affairs of the secretariat of the United Nations in New York in 2001, working at its Treaty Section, and moved to the International Trade Law Division (discharging the functions of UNCITRAL secretariat) in Vienna, Austria, in 2004. He served as legal advisor to the United Nations Mission in Ethiopia and Eritrea (UNMEE) in Addis Ababa, Ethiopia, in 2008. In 2010 he worked as Programme Officer, Corruption and Economic Crime Branch (CEB), United Nations Office on Drugs and Crime (UNODC), dealing with issues relating to the use of electronic means in the prevention of corruption.
He has published in the fields of international trade law and comparative law, dealing in particular with sale of goods, electronic commerce and trade law reform in developing countries.
The Honourable Justice Martin Daubney
Judge, Supreme Court of Queensland (2007–)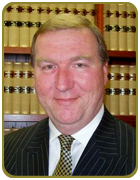 The Honourable Justice Martin Daubney has served as a Justice of the Supreme Court of Queensland since 2007. After graduating from the University of Queensland with a Bachelor of Laws in 1986, he was admitted as a solicitor in 1987 and as a Barrister of the Supreme Court of Queensland the following year.  His Honour was admitted as a solicitor and barrister of the High Court of Fiji in 1994. 
Justice Daubney is a member of The University of Queensland Senate and the Queensland Law Society's Commercial Litigation Specialist Accreditation Advisory Committee, and is President of the Kings College Council at UQ.  Prior to his judicial career he served as Director of the Law Council of Australia from 2006-2007, and President of the Bar Association of Queensland in the same year.
Dr Alan Davidson
Senior Lecturer, TC Beirne School of Law, UQ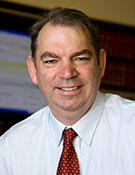 Dr Alan Davidson is a solicitor and barrister of the Supreme Court of New South Wales and of the High Court of Australia, and is the current Director of Postgraduate Coursework Programs at the TC Beirne School of Law. Dr Davidson's has designed and presented courses on Electronic Commerce Law at the University of Queensland for the past 15 years. He was a founder of the NSW Society for Computers and the Law, and his publications include The Law of Electronic Commerce (Cambridge University Press), The Internet for Lawyers and The Internet for Accountants. He is a regular speaker at conferences and presented a paper on Electronic Letters of Credit at the United Nations, New York, by UNCITRAL in 2011, and E-Commerce Law at UNCITRAL in Korea in 2012.
He is a Fellow of the Institute of International Banking Law and Practice and a member of its Asia Advisory Council, and a member of the Council of International Standby Practices and the Banking Committee of the International Chamber of Commerce Australia.
Professor Nick Gaskell
Head of School (Acting), TC Beirne School of Law, UQ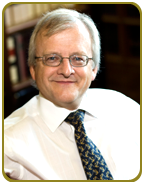 Nick Gaskell has over 30 years experience as a research active academic. Prior to joining the TC Beirne School of Law he held (from 1994) the titled position of "David Jackson Professor of Maritime and Commercial Law" at the School of Law of the University of Southampton, UK. From 2003-2007 he was Head of that School, and from 1996-1999 was Director of its Institute of Maritime Law. He has lectured widely to the maritime professions and academic community all over the world, including Belgium, China, Denmark, Finland, France, Germany, Greece, Holland, India, Italy, Japan, Korea, Malta, New Zealand, Norway, Pakistan, Poland, Singapore, South Africa, Sweden, Yugoslavia, UK. His love of Australia dates back to the 1980s and 1990s when he participated in a series of courses for the Maritime Law Association of Australia and New Zealand (in Brisbane, Sydney, Melbourne, Adelaide, Perth, Wellington and Auckland). He was also a Visiting Law Lecturer at Monash University in 1984 and 1986. He has represented the International Union for the Conservation of Nature and Natural Resources (IUCN) at the International Maritime Organisation's Legal Committee, and at the meetings of the International Oil Pollution Compensation Funds. He has attended and participated in many diplomatic conferences which have produced international maritime law conventions, including the Salvage Convention 1989, the 1992 Protocol to the Civil Liability Convention for Oil Pollution Damage, the Hazardous and Noxious Substances Convention 1996, the Bunker Pollution Convention 2001, the Athens Convention on the Carriage of Passengers 2002, and the liability Protocol to the Antarctic Convention. He has written books and articles on a wide range of maritime and related commercial law subjects. His work on carriage of goods by sea (bills of lading) has been cited in courts internationally, including Australia (High Court, Federal Court, Supreme Court of Victoria), Hong Kong, Singapore (Court of Appeal), New Zealand (High Court) and the UK (including the House of Lords). He is a Titulary Member of the Comité Maritime International (CMI), a qualified UK barrister and is a part-time member of Quadrant Chambers, a leading set of maritime law chambers in London.
Professor Mary Hiscock 
Emeritus Professor, Bond University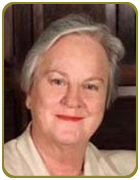 Mary taught for many years at the University of Melbourne and at Bond University, interspersed with engagement with Universities in Europe, Asia and North America.  She is a member of the Australian Academy of Law, and a past president of the International Academy of Commercial and Consumer Law. A past President of the International Law Section of the Law Council of Australia and of the Trade Committee, she is  a member of the Qld Law Society International Law Section. She was for many years a consultant to the Asian Development Bank and to the International Monetary Fund,  and an Expert Adviser to the European Bank for Reconstruction and Development. She has represented Australia on a number of occasions at UNCITRAL, and has just attended the Expert Group Meeting of that body. She is a member of the Editorial Boards of the Melbourne Journal of International law, the Australian Journal of Asian Law, and the Asia Pacific Law Review.  She has published many books and articles.  Her most recent book with William Van Caenegem is "The Internationalisation of Law" (2010). She has two further books in press.
Malcolm Holmes QC 
Chartered Arbitrator and Senior Counsel, Eleven Wentworth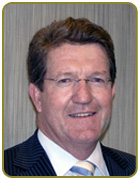 Malcolm Holmes QC is a Chartered Arbitrator and senior counsel at Eleven Wentworth in Sydney and an arbitrator member of 20 Essex Street in London. 
He is an experienced international arbitrator and is a member of a number of regional arbitration panels including panels maintained by the Hong Kong International Arbitration Centre (HKIAC), the Singapore International Arbitration Centre (SIAC), the Australian Centre for International Commercial Arbitration (ACICA), the Kuala Lumpur Regional Centre for Arbitration (KLRCA), the Indonesian Arbitration Institute (BANI) and the China International Economic and Trade Arbitration Commission (CIETAC).
He is the co-author of "The International Arbitration Act; A Commentary" published by LexisNexis in 2011, and also teaches International Commercial Arbitration at UQ and other Australian universities.
He is a member of the Board of Trustees of the Chartered Institute of Arbitrators in the UK and is a Past President of the Australian Branch of the Chartered Institute of Arbitrators. He is a Fellow of the Chartered Institute of Arbitrators, a Fellow and a director of the Australian Centre for International Arbitration and a Fellow of the Institute of Arbitrators and Mediators Australia.
Daniel Kalderimis
Partner, Chapman Tripp, Wellington
CLOUT National Correspondent on arbitration texts for New Zealand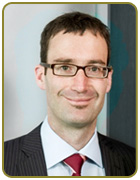 Daniel Kalderimis is a partner in the New Zealand firm Chapman Tripp, and leads the firm's international arbitration practice, focused on the Asia-Pacific region.  He is admitted in New Zealand, New York and England and Wales, and has broad experience as counsel in international arbitrations and as a barrister and solicitor in commercial litigation.
Daniel is New Zealand's national correspondent to UNCITRAL for the Model Law on Commercial Arbitration and the New York Convention.  He is listed in Legal 500 as a leading New Zealand dispute resolution lawyer and, since 2009, has been the only lawyer from a full-service New Zealand firm included in The International Who's Who of Commercial Arbitration. 
He speaks and writes frequently on arbitration and private international law issues.  He has taught international law at Columbia Law School and international economic law at Victoria University Law School.  He is the author of the New Zealand chapter of World Arbitration Reporter, co-author of an international guide to the ICSID Convention and Arbitration Rules, and a contributing author to Williams & Kawharu on Arbitration. 
Adjunct Professor Khory McCormick
Partner, Minter Ellison Lawyers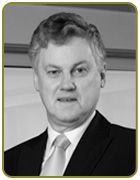 Khory heads Minter Ellison's International Disputes Group (National) and the Brisbane office Commercial Advisory and Dispute Resolution Group.
Khory's opinion is sought by leading corporate and public sector participants on diverse strategic and operational issues.  For over 20 years he has been at the forefront of cutting edge commercial, public sector, resources and major projects, industrial law and media litigation and advisory work.  Khory has advised all levels of government on strategic issues and significant disputation matters, private sector participants on the impact on rights and contractual obligations.
Khory is a Board member of Minter Ellison and ICC Australia, a Queensland Supreme Court and Queensland Law Society Approved Mediator and Arbitrator, Queensland Chair of the Institute of Arbitrators and Mediators Australia, a Fellow of the Chartered Institute of Arbitrators, holder of a Diploma in International Commercial Arbitration (CIArb), an Adjunct Professor Griffith University, Vice President of the Australian Centre for International Commercial Arbitration (ACICA), Chair of the Queensland Law Society Alternative Dispute Resolution Sub Committee.
Dr Adrian McCullagh
Director, DOTS Talent Solutions Pty Ltd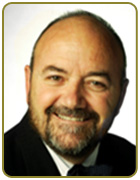 Adrian was admitted to practice law in 1988 and retired from the law in 2009.  Whilst in practice he concentrated on data security and compliance, IT governance, IT contracts, telecommunications law, intellectual property law and electronic commerce law.
He has degrees in Computer Science, Law (Honours) and a PhD in IT Security (2001), and is also a graduate of the Australian Institute of Company Directors Course.
Currently Adrian is an executive director of the software company DOTS Talent Solutions Pty Ltd.  The company is globally recognised as the developer of the highly successful learning management solution "DOTS".  This application is used by international organisations such as Rio Tinto, BHP Billiton Nickel West, Laing O'Rourke (Australia and in the UK), as well as many State and Federal departments in Australia and Local Government municipalities.
Over the past 20 years Adrian has been appointed to many corporate boards as an independent non-executive director.  He has also written many academic papers that have been published in the UK, the USA and Australia.
Dr Paul O'Shea
Senior Lecturer, TC Beirne School of Law, UQ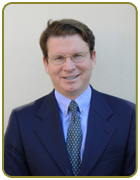 Paul O'Shea lectures in business law at the TC Beirne School of Law. His research interests are in consumer law, an area he focused on for his PhD thesis entitled, 'Addressing inequality in consumer transactions.'
A graduate of the UQ Law School, Paul's career has included practice as a commercial litigation solicitor for city-based law firms, and as the foundation civil litigation solicitor at Financial Counselling Services (Qld) Inc. He is the author of many publications, including the chapter on 'Consumer Rights' in the Lawyers Practice Manual, and the 'Consumer Credit Law' section of the Queensland Law Handbook. His article 'Regulatory Powers and Consistency' will be published in the forthcoming Consumer Law and Policy in Australia and New Zealand (Federation Press).
Paul has presented numerous papers and seminars at national conferences and for the Queensland Law Society (QLS). He is a member of the QLS Banking and Finance Committee and the Investment Panel of the Financial Ombudsman's service.
Mr Ahmad Jefri Rahman
Senior Counsel, Attorney General's Chambers of Brunei Darussalam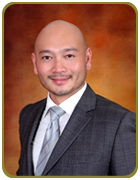 Mr Ahmad Jefri Rahman currently serves as a Senior Counsel at the Attorney General's Chambers of Brunei Darussalam having joined Chambers in February, 2002. Jefri holds a LL.B and obtained his LL.M with merit from Queen Mary University of London.
Prior to joining Government service, Jefri held private practice for 10 years and has appeared at every level of Courts in Brunei Darussalam including the Judicial Committee of the Privy Council in England.
As a lawyer for the Government of Brunei Darussalam, he heads the Litigation & Dispute Resolution Unit (LDRU) of the Civil Division and was a key member of the team responsible for the update of arbitration legislation for Brunei Darussalam. He currently working towards the setting up of an arbitration institution for his country.
Ms Hemali Shah
PhD candidate, Monash University
Ms. Shah is currently pursuing PhD at the Department of Business Law and Taxation, Monash University. She has a Master of Laws (International) from La Trobe University, Melbourne. She received the Golden Key International Honour Society Award 2012 for her outstanding performance in the Master of Laws programme. Her research interests are in the areas of Commercial Law, International Trade Law, and Banking and Finance Law. The title of her PhD thesis is 'Legal and Regulatory Barriers in establishing Cross-Border Single Window: An Exploratory Study involving Australia and its top ten Trading Partners'.
Mr Jeffrey Chan Wah Teck
Deputy Solicitor-General, Singapore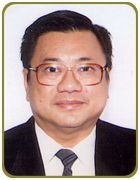 Jeffrey Chan Wah Teck joined the Singapore Legal Service in 1973, headed the Civil Division of the AGC from 1995 to 2007, and the International Affairs Division from December 2007 to July 2008. He is presently the Deputy Solicitor-General for Singapore.
Jeffrey is one of two members of the Attorney-General's Chambers ("AGC") to ever be appointed Senior Counsel (along with Mr David Chong). Mr Jeffrey Chan was a President's Scholar who graduated as a top law student in 1973 at the then University of Singapore. He also obtained a Masters in Law from Harvard University and completed the Advanced Management Programme at Wharton Business School.
Dr Therese Wilson
Senior Lecturer, Griffith University
Therese is a Senior Lecturer in Law at Griffith Law School and teaches and publishes in corporate law, banking and finance law and international commercial arbitration, as well as publishing on the UN Convention on Contracts for the International Sale of Goods and on consumer law, particularly with regard to consumer credit issues. She wrote her Ph D thesis on "Regulating to Facilitate Access to Safe and Affordable Credit for Low Income Australians," and chairs the board of a community development finance institution; Foresters Community Finance Ltd. Therese has coached the Griffith Law School's Vis International Commercial Arbitration moot teams since 2003.
Tuesday, 5 February 2013  
MBA Theatre, UQ Business School Downtown, Brisbane
9:00 - 9:30
Registration
9:30 - 10:30

Session 1: The need to Enact Modern Law in Support of Economic Growth: National and Regional Issues

Chair
Dr Alan Davidson, Senior Lecturer, TC Beirne School of Law, UQ

Speakers
Professor Nick Gaskell, TC Beirne School of Law, UQ
The Honourable Justice Martin Daubney, Supreme Court of Queensland
Luca Castellani, Head, UNCITRAL Regional Centre for Asia and the Pacific
The Hon. Jarrod Bleijie MP, Queensland Attorney General
10:30 - 11:00
Morning tea
11:00 - 12:30

Session Two: The New Legislation on Commercial Arbitration

Chair
Emeritus Professor Mary Hiscock, Faculty of Law, Bond University

Speakers
Adjunct Professor Khory McCormick, Partner, Minter Ellison Lawyers
"The new uniform legislation on arbitration: a stakeholder's view"
Malcolm Holmes QC, Chartered Arbitrator and Senior Counsel, Eleven Wentworth
"The importance of the juridical seat of arbitration under the new Australian legislation on commercial arbitration"
Dr Therese Wilson, Senior Lecturer, Griffith Law School
"Review of awards, the Commercial Arbitration Bill 2012 (Qld), and Sugar Australia Pty Ltd v Mackay Sugar Ltd."
12:30 - 13:30
Lunch
13:30 - 15:00

Session Three: Regional and Global Perspectives on Recent Uniform Law on Commercial Arbitration and Electronic Transactions

Chair
Luca Castellani, Head, UNCITRAL Regional Centre for Asia and the Pacific

Speakers
Jeffrey Chan Wah Teck SC, Deputy Solicitor-General, Singapore
"Singapore's new legislation on arbitration and electronic transaction"
Professor Lawrence Boo, Resident, The Arbitration Chambers, Singapore
"The interplay of the New York Convention and of the Electronic Communications Convention: ensuring enforceability of arbitral awards when electronic communications are used"
Daniel Kalderimis, Partner, Chapman Tripp, Wellington; CLOUT National Correspondent on arbitration texts for New Zealand
"Court Supervision of Commercial Arbitration: Contemporary Australasian Trends"
Ahmad Jefri Rahman, Senior Counsel, Head Litigation & Dispute Resolution Unit, Attorney General's Chambers, Brunei Darussalam
"Developments in Arbitration and Mediation as Alternative Dispute Mechanisms in Brunei Darussalam"
15:00 - 15:30
Coffee break
15:30 - 17:00

Session Four: The New Legislation on Electronic Transactions

Chair
Dr Paul O'Shea, Senior Lecturer, TC Beirne School of Law, UQ

Speakers
Philip Argy, Principal, argystar.com
"Recent Developments in Electronic Transactions Law"
Dr Adrian McCullagh, Director, DOTS Talent Solutions Pty Ltd
"Software Agents in Online Contracting"
Dr Alan Davidson, Senior Lecturer, TC Beirne School of Law, UQ
"Adoption of the United Nations Convention on the Use of Electronic Communications in International Contracts: A Critique'"
Hemali Shah, Monash University
"E-Signature Issues in Cross-Border Single Window: A comparative analysis of Australia, the UK and China"
17:00
Conference concludes
Note: This information is correct as at 31 January 2013 but may be subject to change
Title:
The importance of the seat of an arbitration under the new uniform commercial arbitration
legislation in Australia
Speaker:
Malcolm Holmes QC, Chartered Arbitrator and Senior Counsel, Eleven Wentworth
Paper:
Click here to download paper
 
Title:
Singapore's new legislation on arbitration and electronic transactions
Speaker:
Jeffrey Chan Wah Teck SC, Deputy Solicitor-General, Singapore
Paper:
Click here to download paper
 
Title:
The interplay of the New York Convention and of the Electronic Communications Convention: ensuring enforceability of arbitral awards when electronic communications are used
Speaker:
Professor Lawrence Boo, Resident, The Arbitration Chambers, Singapore
Paper:
Click here to download paper
 
Title:
Court Supervision of Commercial Arbitration – contemporary Australasian trends
Speaker:
Daniel Kalderimis, Partner, Chapman Tripp, Wellington; CLOUT National Correspondent on arbitration texts for New Zealand
Paper:
Click here to download paper
 
Title:
Developments in Arbitration and Mediation as Alternative Dispute Mechanisms in Brunei
Darussalam
Speaker:
Ahmad Jefri Rahman, Senior Counsel, Head Litigation & Dispute Resolution Unit, Attorney General's Chambers, Brunei Darussalam
Paper:
Click here to download paper
 
Title:
eCommerce Law Recent Australian Developments
Speaker:
Philip Argy, Principal, argystar.com
Paper:
Click here to download paper
 
Title:
The Validity and Limitations of Software Agents in Contract Formation
Speaker:
Dr Adrian McCullagh, Director, DOTS Talent Solutions Pty Ltd
Papers:
Click here to download paper
Click here to download paper
 
Title:
Adoption of the United Nations Convention on the Use of Electronic Communications in
International Contracts: A Critique1
Speaker:
Dr Alan Davidson, Senior Lecturer, TC Beirne School of Law, UQ
Paper:
Click here to download paper
 
Title:
E-Signature Issues in Cross-Border Single Window: A comparative analysis of Australia, the UK and China
Speaker:
Hemali Shah, Monash University
Paper:
Click here to download paper