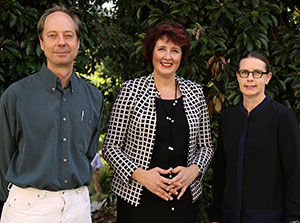 The Honourable Fiona Simpson MP, outgoing Speaker of the Queensland Parliament, presented a guest lecture at The University of Queensland last week.
UQ undergraduate law students studying the elective The Law of Political Institutions were treated to the lecture on "Parliamentary Law and Lore".
Ms Simpson was elected as the first female Speaker in Queensland's 150 year history, in 2012. On the election of a new Speaker on 24 March, she will remain the LNP member for Maroochydore and take on a frontbench role as Opposition spokesperson for Local Government, Main Roads, Community Recovery and Resilience.