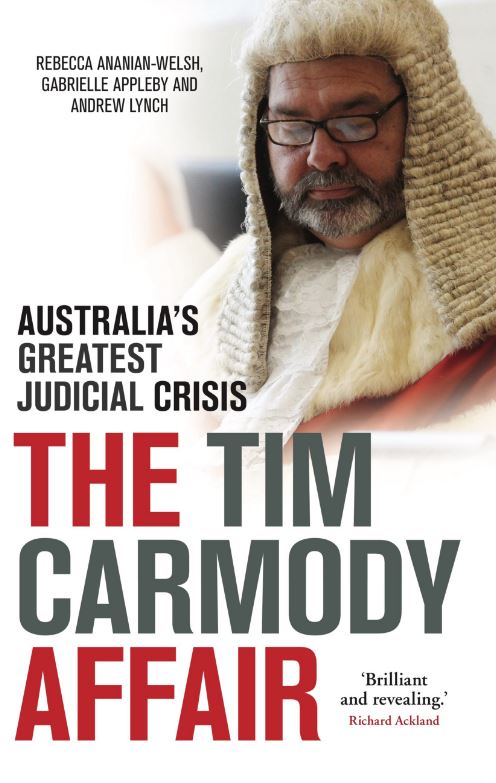 Judicial independence expert Dr Rebecca Ananian-Welsh knew her time in Queensland wasn't going to be boring when Chief Justice Tim Carmody was controversially sworn into office within a week of her moving to The University of Queensland from New South Wales in 2014.
Just 51 weeks later, Justice Carmody resigned as Chief Justice of Queensland after a tumultuous year that saw "the most public and comprehensive deterioration in relations between judges and government that Australia had ever seen", Dr Ananian-Welsh said.
Then-Premier of Queensland Campbell Newman later admitted Justice Carmody's appointment was the decision he most regretted from his career in politics.
While most of us would struggle to find the time to take a shower and get some sleep while caring for a newborn, Dr Ananian-Welsh used her time on maternity leave to co-author a book on the affair, which is being launched at a sold-out event at the Avid Reader bookstore tomorrow night.