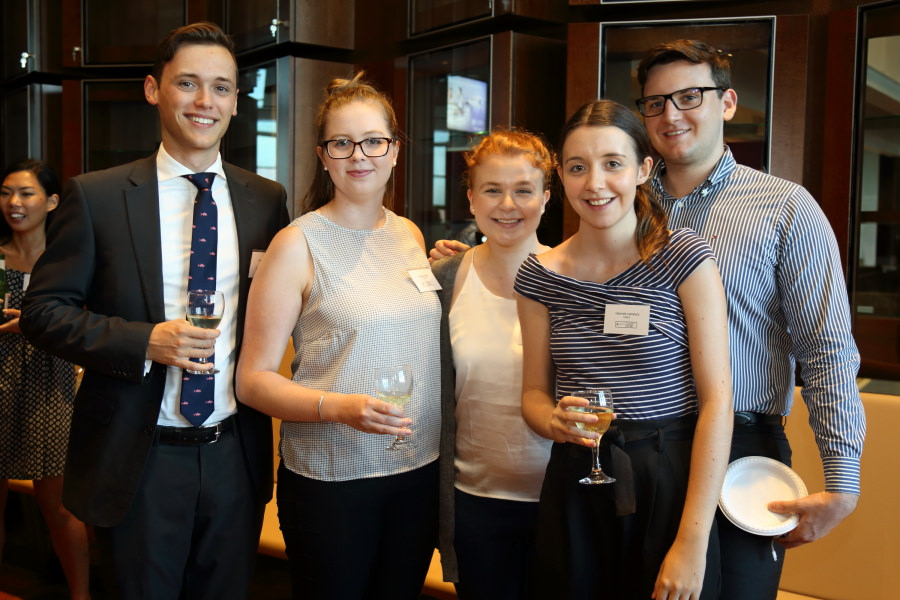 Executive members of the UQ Law Student Societies celebrated the start of another academic year at the Welcome to Student Executive Reception on Wednesday night.
Students were joined by TCB academic staff, including Dean of Law and Head of School Professor Sarah Derrington, in the newly refurbished West Wing of the Forgan Smith building.
The annual reception is an opportunity for student executives and staff to catch up socially and get excited for the year ahead.
For many of the guests, this was their first viewing of the Law School reimagination since the building re-opened in early 2017.