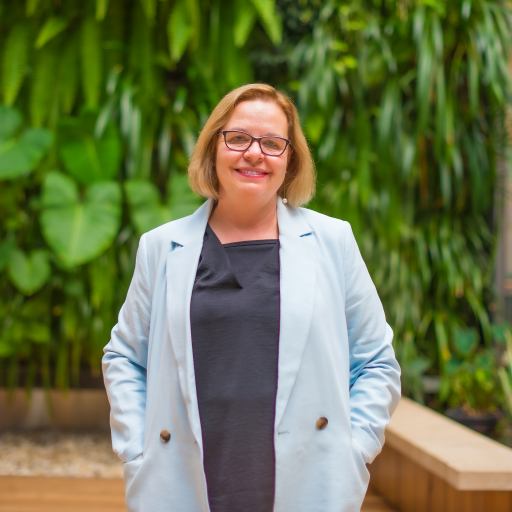 Since the resurgence of Pauline Hanson's One Nation party in the 2016 Federal Election, public debate has intensified over the role of Shari'a law in the Australian legal system.
Shari'a law – or Islamic law – is a legal and religious code implemented in many Muslim countries. Hanson and her supporters believe the introduction of Shari'a law should be restricted to protect the rights and freedoms of 'ordinary Australians'. 
Opponents of Shari'a law have also criticised its treatment of women – an issue in the spotlight this month following International Women's Day on 8 March.
TC Beirne School of Law Associate Professor Ann Black is no stranger to this controversial issue. Since 2005, she has conducted research in the fields of comparative law and legal pluralism (the existence of multiple legal systems in one region) with a particular focus on Islamic law.
"I've had a long-standing interest in the law and legal systems of Asia, particularly Southeast Asia," she said.
"This gave rise to an interest in Islamic law generally and now I have gone beyond Muslim majority nations to consider the role of Shari'a law in Australia and in other Western nations with secular legal systems.
"It links into the broader issue of legal pluralism and whether accommodation of different religious, cultural and legal values and processes brought by Muslim immigrants to Australia should be recognised or integrated within our formal legal system."
Associate Professor Black is especially interested in family law, marriage, divorce, custody and inheritance issues in the context of Islamic law.
Beginning in July 2016, she embarked on a six-month research sabbatical. One of her many research projects was an exploration of the Islamic marriage contract and how that might function in a nation like Australia.
Although her research in this area did not focus specifically on women, A/Prof Black said it could prove useful to women and families around the world.
"The Islamic marriage contract is particularly important for Muslim women everywhere, including in Australia," she said.
"This is because the contract is the legal and religious foundation for a valid Muslim marriage. In addition to its spiritual and symbolic significance, the marriage contract specifies the rights and responsibilities of husband and wife.
"This is of benefit for wives as the contract will specify her mahr (dower) and set out a range of protections for her during the marriage and also should the marriage come to an end.
"The research shows that Muslims in Australia can, and are, developing strategies to ensure compliance with Shari'a and the laws of Australia. Just as has occurred in other parts of the world, marriage contracts here can also evolve to reflect the Australian context."
In recent months, A/Prof Black also investigated the role of cultural expertise in the courts. Her research in this area – to be published later this year – examined how judges get information about cultural factors in cases they preside over.  
A/Prof Black's upcoming research article "Adaptations of Islamic family law for the Australian context" will be published in May.