Two Law School staff members were among those honoured at UQ's Faculty of Business, Economics and Law staff excellence awards.
The annual awards celebrated the outstanding achievements and contributions made by individuals and teams during the year to improving learning and teaching, research and service delivery.
BEL Faculty Executive Dean Professor Andrew Griffiths and Associate Dean (Research) Professor Brent Ritchie presented the awards and thanked all staff for their commitment and diligence throughout the year.
2019 BEL Faculty Excellence in Research Awards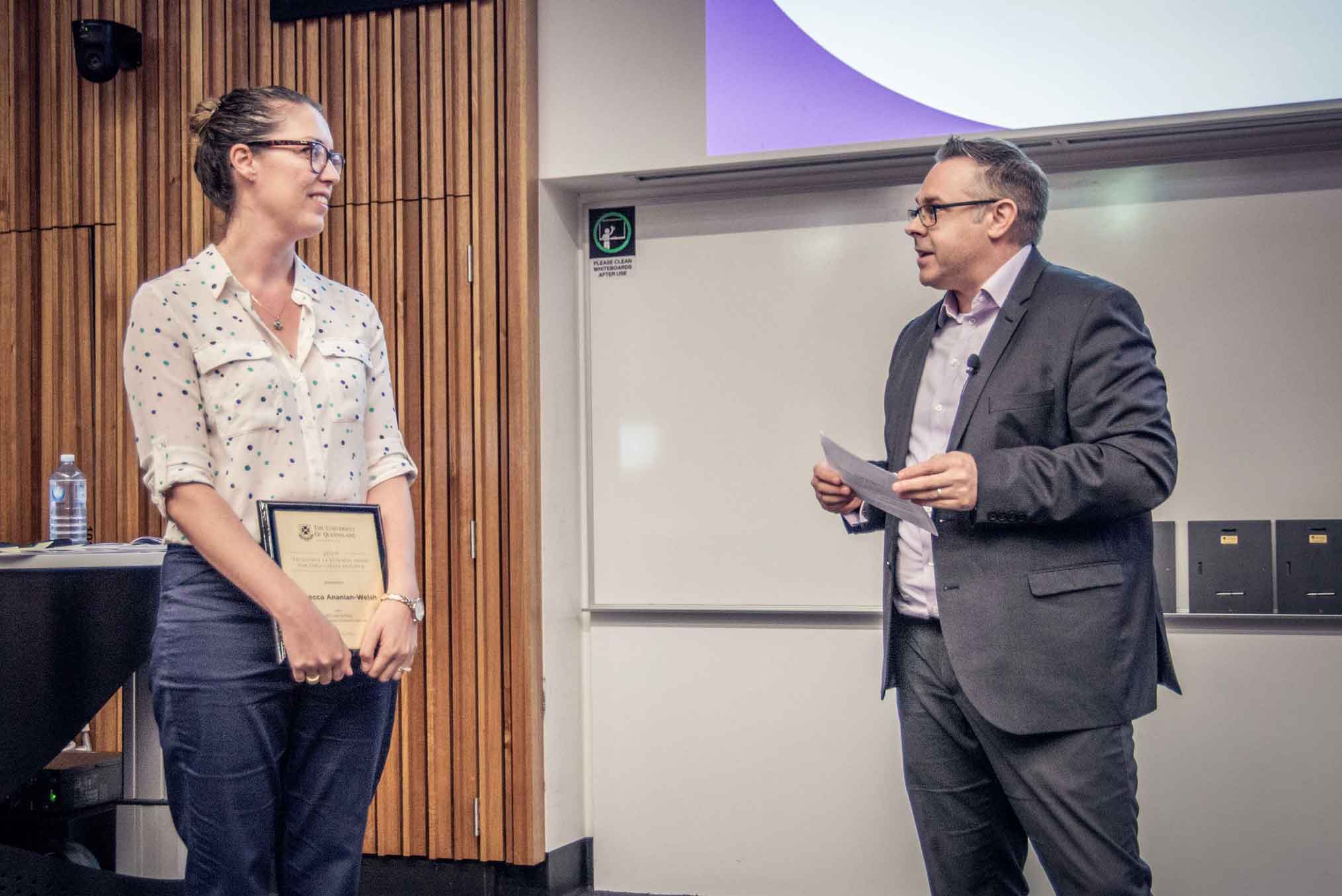 The awards recognise individuals and teams who have made exceptional contributions to research throughout the year. There are five Excellence in Research award categories, as well as a joint award category in partnership with the Associate Dean (Education) portfolio on the Scholarship of Teaching and Learning.
Excellence in Research Award for Early Career Research
Winner: Dr Rebecca Ananian-Welsh, UQ Law School
---
2019 BEL Faculty Excellence in Education Awards
The Excellence in Education Awards reflect the vision and goals of the UQ Student Strategy and Higher Education Learning Framework, as well as the areas of activity, core knowledge and professional values of the Higher Education Academic Professional Standards Framework.
The awards fall into five different categories:
Excellence in Designing Learning
Excellence in Designing Assessment
Excellence in Building Integrated Learning Environments
Excellence in Enhancing Employability
Excellence in Leading Teaching
Excellence in Designing Learning
Commendation: Tim Thomas, UQ Law School
---
Contact: BEL Communications, media@bel.uq.edu.au